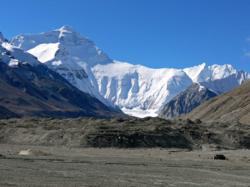 Important Tibet travel advice to know before travel to Tibet!
(PRWEB) April 09, 2013
With the recent lifting of the Tibet travel permit ban, countless travelers are now booking tours. As more and more foreigners visit Tibet it has become increasingly important to arrive as well informed on the differences between Tibetan culture and western cultures as possible. Tibet Ctrip Travel Service-TCTS (http://www.tibetctrip.com) has been promoting responsible travel in Tibet by helping make visitors aware of how Tibet differs from other travel destinations. Following a few simple new guidelines from TCTS can help Tibetans feel more comfortable with foreign visitors by letting them know that their culture and way of life is respected.
Always ask before taking pictures. Just like anywhere else in the world, some Tibetan people may not be comfortable with having their picture taken by a stranger; on the other hand, some may be very excited by the opportunity! Most monasteries, temples, and other religious sites charge a fee for pictures. While on a Tibet tour a native Tibetan guide will usually let travelers know where taking pictures are appropriate. If in doubt, please ask before taking pictures.
While in public, avoid sensitive political discussions. Tibet's political situation is very different than many of the countries that visitors come from. While political discourse is an important of daily life for many societies, given the current situation, conversations like these may make some feel very uncomfortable, and in some cases unsafe.
Engage with local culture. Engaging with locals while on a tour of Tibet is fun and lets them know that foreigners are friendly people. Don't be afraid to try out local restaurants, those who don't speak Tibetan can always point at food that looks good! Money can be a great gift for a pilgrim, to avoid encouraging begging, try not to give candy or money to children.
Try speaking Tibetan. While Tibetan words can be difficult for westerners to pronounce, any attempt is appreciated. A simple "Tashi Delek" could make someone's day!
Most who travel Tibet experience a world different from anything they ever could have imagined. While no one can be expected to remember every cultural norm, keeping these simple guidelines in mind can go a long way in letting Tibetans know that visitors respect them. Although rapid development has quickly brought a higher standard of living to many in Tibet, it erodes away at its culture and traditional way of life. To help protect this unique place and its unique people, visitors must travel responsibly and be mindful of their actions.
Devin Moore provided this news release on behalf of local Tibet tour agency TCTS (http://www.tibetctrip.com). Devin is a travel writer and independent economic analyst based in Springfield, Missouri USA. His economic research is currently focused on airfare pricing. Devin Moore works to spread awareness of Tibet and its people through publishing Tibet travel information.