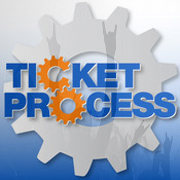 (PRWEB) July 22, 2012
The National Hockey League has embraced change and taken advantage of opportunities since its inception in the 1920s and 30s. A chance to modify the scope of the Winter Classic recently popped up, and the proud and esteemed league took advantage of a chance to add two legends alumni games. TicketProcess.com is the best place to go to get in on the action for incredibly low prices. Winter Classic tickets and tickets to the alumni games are sure to be entirely sold out and completely unavailable by the time the game rolls around on January 1st of next year, so procuring 2013 Winter Classic tickets as soon as possible is a wise move.
NHL Commissioner Gary Bettman recently announced that the annual outdoor affair will take place at Michigan Stadium on the campus of the University of Michigan in Ann Arbor, and the game will feature two teams form the original cluster of NHL squads. The Detroit Red Wings will be squaring off against the Toronto Maple Leafs at what will technically be called a neutral site, but what is actually pretty close to a home game for each team. Additionally, the event will feature two games with rosters comprised entirely of the stars of yesteryear.
The alumni games will take place on Monday, December 31st and will feature over 50 former standouts and legends from each of the two storied franchises. It will be played at Comerica Park in Detroit, which should give a slight advantage to the boys in red. Nonetheless, the action is likely to be heated and the tickets are selling out quickly. The initial plan was to have one alumni game the evening before the Winter Classic, but when the staffs of each team sat down to draft a list of ex-pros that would likely be interested in showing off their skills they have retained on a grand stage, they found it impossible to cap the rosters off at 25.
Both Toronto and Detroit have been in the league for nearly a century, and both teams have a huge list of former players that are currently between the ages of 40 and 65. The Maple Leafs have already made contact with players and are receiving many commitments, including Darryl Sittler, Darcy Tucker and Curtis Joseph. The Red Wings will also put a bevy of former legends and fan favorites out on the ice in Detroit, including Kris Draper, Chris Osgood and Luc Robitaille. They will be led by former coach and all-time NHL wins leader Scotty Bowman.
Also popular with the Winter Classic Crowd - NHL Hockey Tickets & College Football Tickets