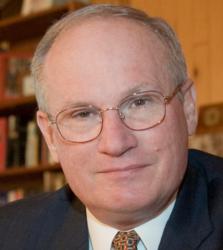 "Steady profitability and understandable financial statements are the key to successfully selling a privately held business"
Pasadena, California (PRWEB) January 31, 2013
Summit Business Brokers arranged the sale of an international auto part distributor located in Los Angeles County, California for a total price of $3.0 million. In addition to locating the buyer, negotiating the transaction, the firm also arranged bank financing in addition to seller financing. The owners of the family firm thus were able to exit the business they had created and enjoy their retirement.
The buyer, a family private equity firm, with a diverse portfolio of companies, bought the distributor with the thought of adding additional products and selling to a wider network of customers. They found that the substantial cash flow produced by this company was very attractive. Also, they liked the fact that this is a business-to-business model and that the goodwill was related to the company's reputation for fine service and a comprehensive product line, and was not personally related to the founders.
John Schmid, President of Summit Business Brokers, said: "This sale demonstrates that buyers are attracted to companies that have clearly understood financial statements, a broad customer base, several suppliers, a skilled management staff that will remain, and a seller that will provide adequate post-sale consulting. But most importantly, they look for a steady discretionary cash flow."
Summit stands ready to assist other owners of privately held businesses in the Los Angeles area to plan their exit at the appropriate time. The market is gradually improving and this trend should continue for the rest of the decade. But proper marketing of any company for sale will be key.
Summit Business Brokers, Inc. was founded in 2008 to assist the owners of privately held businesses in Southern California. Summit primarily focuses on manufacturing and distribution businesses valued between $2.0 and $10.0 million. High net worth individuals and private equity groups regularly contact Summit looking for appropriate acquisitions. In addition, Summit employs internet search engines to confidentially inform buyers worldwide of businesses for sale. Summit works with teams of professionals such as attorneys, financial advisers, accountants, appraisers and commercial real estate brokers to best prepare and position a business to maximize its value in today's challenging market.