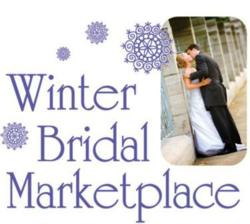 Best Kept Secret - VA - WV Shenandoah Valley National Wedding Destination
Winchester, VA (PRWEB) January 09, 2013
Wedding Destinations are the new national phenomenon letting local and national brides look at new options for their wedding planning focus. It is hard to imagine the Shenandoah Valley competing with the Caribbean, Hawaii, Charleston, SC, and Outer Banks as an international destination for brides, but the valley has over the last five years changed drastically for what it offers brides and grooms as a destination. Go Blue Ridge Travel (GoBRT) and Blue Ridge Bridal (BRBS) are partnering on a marketing campaign to promote the region as a national wedding destination.
Sunday, January 20th, Blue Ridge Bridal will offer a Winter Bridal Marketplace consumer show in Winchester, Virginia where brides and grooms can meet wedding professionals who can make their wedding perfect. The goal of the show is to give couples a fun four hour event celebrating what it means to be a bride and groom. The fun started January 1st with two contests involving brides and grooms each going through steps to earn points prior to the show. These contests will culminate in a competition at the show. One bride will win a $1000 cash prize from Go Blue Ridge Travel and one groom will win a honeymoon from Alpha Voyages Travel Agency in Winchester. At the same time, couples can meet face to face with wedding professionals to collect fresh ideas and book wedding vendors for their special day.
This year the show has a strong focus on the small wedding professional. New to the show will be Mama's Caboose, a Full Service Mobile Kitchen company based in Harrisonburg, Virginia and serving the Shenandoah Valley Interstate 81 Corridor, offering first class fare for any size party from the wedding rehearsal dinner to the brunch the morning after. Couples are not limited to a particular venue but can pick a corn field if they want to celebrate a special event.
GoBRT is also spotlighting several new photographers this year. La Belle Photography of Martinsburg, West Virginia takes a more traditional approach to capturing an event and Moments by Misty of Winchester, VA offer a unique look for the non-traditionalist. And since every couple also needs accommodations, the leading hotels in the region including Historic Gateway Holiday Inn Winchester, VA will also be at the show to assist in room blocks.
Working as partners, Blue Ridge Bridal Show has two disc jockey companies who will MC the show. Sights and Sounds Production of Martinsburg WV will handle the Texas Holdem - Black Jack Competition for the grooms and Special Occasions Entertainment will interview the top five finalists in the Silver Suitcase $1000 Giveaway in a fun game "Say Yes to the Blue Ridge Shenandoah Valley."
For the first time in five years, Potomac Bridals of Hagerstown, Maryland will offer the brides a Bridal Gown Fashion Show showcasing the latest gowns straight off the New York and Atlanta runways.
Nancy Craun, Owner of BRBS and GoBRT said, "BRBS and GoBRT websites are showing international searches with the leading countries being England, Canada, China, Germany, India, and Brazil. Leading state searches are DC, New York, California, Pennsylvania, and Florida. With three international airports and the proximity of our national capitol, the Shenandoah Valley is a prime wedding destination. "
"One of the largest complaints from wedding destination brides is the difficulty in their guests understanding this region as a travel destination. Go Blue Ridge Travel acts as a Wikipedia for this 100 mile region allowing tourists to cross state and county lines easily to explore activities, accommodations, and events. The site also provides destination brides with an itinerary planning tool to share wedding weekend activities with their guests."
The growth of Virginia's winery industry, the rise of the distillery industry, and the opening of new resort destinations are redefining the Shenandoah Valley which is already rich in history and musical heritage.
"The next five years will see an expansion in our wedding tourism traffic," said Nancy Craun. "The Blue Ridge Winter Bridal Show lets the bride meet face to face with the professionals who can make wedding day dreams come true. Our vendors cover the entire Shenandoah Valley region. "
For more information about the upcoming show - http://www.BlueRidgeBridalShow.com or http://www.GoBlueRidgeTravel.com