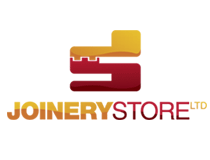 We are pleased to offer engineered flooring of the highest quality to our UK customers.
(PRWEB UK) 12 February 2013
As one of the leading suppliers of Joinery supplies in the UK, especially wood flooring, Joinerystore.com is a favourite for both private and trade customers alike.
With a trading history and industry knowledge spanning over a decade, their engineered wood products are noted in the press for being being of an extremely high standard.
Brett Mordey, their general manager, comments on the continued popularity of their best selling engineered oak floors leading to them launching the new tongue and grove engineered wood: "Our new range is an extension of the core line we have always offered. We wanted to customers to be able to choose their favourite type of oak flooring panels in every possible width, length and finish."
Joinerystore have been trading nationally for over 5 years from their Sheffield base, where they cut, finish and treat wood before carefully shipping across the country. The oengineered wood products are finished in a variety of colours from cherry, white oak, dark oak through to traditional walnut.
Engineered wood flooring is the most attractive for modern and traditional homes, mainly due to the natural finish and long-lasting tough finish. The Joinerystore range comes as untreated engineered oak, hardwood and rustic finishes. Call their Sheffield based team for more information: 0114 247 2534.