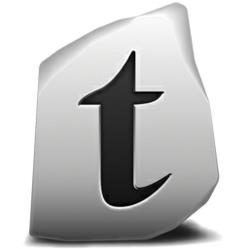 We wanted greater reach…, We needed the ability to quickly translate content for a global project, this app saved us a ton of time. --Ellen S.
New York, NY (PRWEB) February 08, 2013
Visual Frames today announced the release of Traducto version 1.1.3, a powerful and easy to use content translation application. With Traducto users can leverage human translation to create translations for documents, email, newsletters, social postings, marketing materials and more.
Traducto for Mac makes it simple to translate content and share it with a wider global audience. Traducto translation is fast, certified and powered by professional translators. Traducto's translation allows users to translate large amounts of content through a simple app ordering process, easy checkout and speedy delivery. Traducto provides four choices for content translation:
Manual: Users manually provide their own translation, using Traducto to manage the project.
Standard: A native speaker translates the content.
Professional: Translation is performed by degreed professional.
Enterprise: Translation is performed by a degreed professional with a second professional proofreading (2 unique reviewers).
What is new in Traducto 1.1.3?
Features and improvements:

Refreshing translations performance improvements
Removing languages from projects performance improvements
Leaving text fields in the Edit Default Language and Edit Translation screens performance improvements
Improved visual feedback by highlighting project item on mouse over
Improved memory management
Added Email Us link on the app interface for quick email support
Bug fixes:

Fixed problem where ordering projects with large numbers of strings often resulted in network timeout errors
When a word count cannot be obtained from the server during checkout Traducto now asks the user if it should re-try, instead of beach-balling
Fixed percentage done calculation in Document projects when editing translations
Fixed crash when clicking rapidly between toolbar items
Display of multi-line translator messages is no longer truncated
Translator messages now sorted chronologically in ascending order
Availability
Traducto 1.1.3 is available now, and may be downloaded through our
Web site at http://www.traductoapp.com/download/.
Traducto's key features include translation in 16 different languages, an easy to navigate interface and simple translation ordering and checkout. Payments for translations are made using major credit cards or PayPal. "This app was designed to make document translation an easy and painless experience for content developers and marketers" says Leigh Dow, spokesperson for Visual Frames, LLC. To download the app, visit http://www.traductoapp.com.