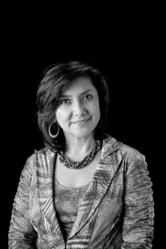 "All these years I have been searching for the right place where I could build from… a place where I and my staff could call home….We have arrived!"
Houston, Texas (PRWEB) February 19, 2013
On February 21, 2013 from 6:00- 9:00 p.m. Monica Vaca will hold an exclusive VIP Grand Opening event with a guest list that represents the sort of support and admiration that she has garnered through her years as one of Houston's most reputable community activists and lead producers in real estate sales. A guest list that includes the National V.P. of Century 21 Operations not to mention diplomats and various consulates along with Houston city and state officials, just to name a few. This private event will be followed by a public event for the entire Memorial Drive community where the community will have a chance to tour their new real estate office and meet Monica and her staff. The date for this event and a calendar of all their upcoming events will be visible on their website, http://www.Century21treg.com, scheduled to debut on February 22, 2013.
Monica is no stranger to accolades. After dedicating the last 25 years of her career to quality service and excellence in real estate, she has received numerous awards and honors such as being named one of 2012's REO Giants by Home Wired Magazine, and was recently recognized by the National Association of Hispanic Realtors as the #2 Latino real estate agent in Houston and champions the #34 slot in the nation. In 2004 and 2005, she was recognized as a "Top Producer" of sales by the Houston Association of REALTORS® (HAR), and in 2007, she was named one of the "10 Trailblazing Latinas" in the United States by Latina Style Magazine. In 2011, she earned a prestigious designation as a Goldman Sachs Scholar, and right on the horizon, Monica and her powerhouse team are to be listed as a top residential real estate team for 2012 in the March 22, 2013 edition of the annual Home Buying Magazine, published by The Houston Business Journal. She is to be recognized with an award for this distinction at an event being held on March 22, 2013 at the Houstonian Hotel.
Monica has always viewed real estate as a vehicle for changing people's lives. Whether it was through educating families on the home buying process, supporting organizations that work to improve communities through real estate, or helping a new real estate agent find his passion in this industry; Monica has always used her knowledge in real estate to make a difference in people's lives. This past year Monica served as the President of the Houston chapter of NAHREP, the National Association of Houston Real Estate Professionals, whose main purpose is to improve communities through education by real estate professionals. As president of the NAHREP organization, Monica led a successful year full of educational events and fundraisers including the 5K walk/run fundraiser that will be taking place April 6, 2013 at Bear Creek Park in Houston TX. Although no longer president, she has always been a person who has always kept her commitments.
Not only is Monica an outstanding realtor, but she also cherishes her number one priority and full time job of being a mother. Monica shared the first 18 years of her real estate career with what she would call, "the most important job of my life", raising her daughter Pamela. Monica put off her goal of becoming a broker and opening her own office to focus on this endeavor. The day after her daughter Pamela's High School graduation, Monica registered for her DBA and opened her Brokerage office located at Wilcrest Drive putting into the motion the next chapter of her life. Today, Monica leads a team of 17 customer service driven sales professionals who have been recognized as one of the largest brokerages specializing in REO in Houston. Since the first day as a broker of a new office, Monica dreamt of some day finding the "perfect office" in the Memorial drive area of Houston - where she is currently a resident – where she could call home.
In Monica Vaca's new office you will not only find the typical real estate services offered at other offices, you will also find a genuine focus on customer service that is exemplified in their office motto, "Tell us what you want, and consider it done." The new office space will continue Monica's best practice of improving communities through real estate by hosting complimentary events centered around home improvement workshops, home buying seminars, and a series of other real estate related educational opportunities offered free of charge to the local community. Monica's new office is geared towards making clear to the Memorial Drive neighbors that she and her team are here to add value to the neighborhood.
Upon entering her new office you will be greeted with incredible warmth of décor that feels inviting and welcoming like a log cabin with a blazing fireplace greeting skiers after a long day out in the cold. If not for the Century 21 sign and the reception desk, one might think that they had just entered into someone's home. You will be relaxed by the dark leather couches, classic country furniture, and stylish exposed beams in the ceiling along with picture frames and décor that reflects the contemporary collections from Monica's passed travels. But this is just half the story this office tells. Further into the large office you will find an internet café for real estate agents and their clients embedded with a modern lounge that is highlighted with eye popping colors and texture that continue to tell the story of Monica's career and how it has adapted to the new age of real estate. This office is truly a representation of her journey to this grand day.
To Monica, this is another chapter and a new beginning. When asked, "What does this grand opening mean to you?" Monica replied, "All these years I have been searching for the right place where I could build from… a place where I and my staff could call home….We have arrived!" Memorial drive has a new neighbor…A mother who recently watched her daughter graduate Suma Cumlaude from Concordia University as a nurse; A tri-athlete whose next goal is to run the New York Marathon in the next two years before she turns 50 and an entrepreneur with 25 years in the real estate industry all rolled up into an amazing woman who goes by the name of… Monica Vaca."
For interview opportunities or to schedule a visit to the office or learn more about the complimentary educational services offered by Monica and her team, please contact Raul Lorenzana at P: 713-243-3802 or email him at raul.lorenzana(at)century21(dot)com.