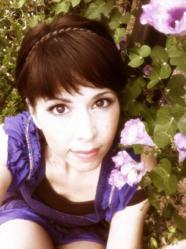 My heart broke with empathy pains and regret for Mindy McCready. There is yet so much more work to be done! Heather McCready
Dallas, TX (PRWEB) February 21, 2013
After losing her aunt and 25-year old cousin to suicide within one year of each other and after having undergone ECT or "shock treatments" to survive her own battle with depression, Heather McCready is no stranger to the danger of the disease. Hoping to offer a new face for mental health she speaks openly about her illness and her recovery.
When Heather McCready's fans heard the headlines about Mindy McCready's tragic suicide, many mistook the name or only heard the last name and contacted her out of fear or to convey their relief. "My heart broke with empathy pains and regret for Mindy McCready", says a saddened but determined Heather McCready, "There is yet so much more work to be done!" "The Stigmas Will Stop When Survivors Talk", is one the phrases found on T-Shirts and other items for sale alongside Heather's five, full-length CD's in her website's store, symbolizing perhaps, equally split passions for both mental health advocacy and her deep love of music. In a recent video interview with "Dallas Morning News" critic, Mario Tarradell, Heather McCready says that far too often the stigmas still associated with mental illness prevent depressed people from getting needed treatment. She goes on to explain that too many people understandably but regretfully turn to depressants like drugs and/or alcohol for comfort, which further exacerbate the problem. "This seems to be the case for Mindy McCready," says Heather. "One of the saddest things to me about her story was the fact that what she feared most was facing the stigma from getting help! (http://www.cnn.com/2013/02/18/showbiz/ent-mindy-mccready-timeline/).
During her recent interview with, Mario Tarradell, Heather talked about facing stigmas and being bipolar and lso sang her song "Neverland" which is about escape from reality and pain. When asked about the reason behind filling her new CD with primarily happy, whimsical cover songs like "Zip-A Dee-Do-Dah" and creative combinations of tunes like as "You are My Sunshine' mixed with "Shortnin' Bread" instead of her own songs for the new al "Bluebirdy"album, Heather replied, "My goal was to add what I like to call positivity to the airwaves, and levity to the general global disposition. There is a current heaviness and it is being represented in music with lots of anger and depression on the rise. I wanted to try to at least do my part as an artist to put a bit of positive energy out there."
"Mindy McCready will certainly be on my mind on Friday night", said Heather McCready of her upcoming concert Friday night at Uncle Calvin's in Dallas."She serves as a very real and raw reminder of what I am so passionately trying to prevent. The word needs to get out there that depression is a disease like any other .Treatment can and does work. It isn't always easy, but it is worth the effort to stay alive and live well. Unfortunately it must be caught early or people lose their will to survive and there is little anyone around them can do to help them but be compassionate, realize it's an illness and encourage treatment".
To learn more about Heather McCready's suicide prevention initiative, read her story and hear her acoustic unique niche sound in 5 full-length CD's, visit her website, http://www.heathermccready.com. Heather also started a Facebook Page called, "Join Heather McCready to Fight for Mental Health Awareness" and is active on twitter @Travelingirl1 .