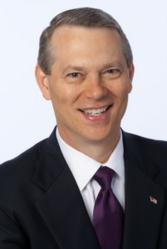 Stop Using Credit Cards and Start Paying With Cash. Pay Down Debt as Quickly as Possible
Nashville, TN (PRWEB) February 05, 2013
The House of Representatives approved a bill on Wednesday, January 23rd that will temporarily suspend the debt ceiling until May 19th of this year. This bill, constructed by House Republicans, allows for the Treasury Department to borrow what it needs to function and avoid default. The bill includes a provision stating that both chambers of Congress must pass a budget by April 15th or have their compensation withheld. Senate Democrats as well as President Obama have stated that they will not oppose the bill.
The federal government hit its current debt limit of $16.4 trillion on December 31st, 2012, but the Treasury took "extraordinary measures" to keep the government from defaulting while Congress debated a solution, including borrowing from the federal employee pension fund. The bill passed by the House on Wednesday merely puts off the debate on raising the debt limit, and does not address spending cuts that many Republicans consider essential. Personal finance expert, author and financial insider Matthew J. Rettick is reminding every American not to follow the government's lead, and encouraging them to dump debt, cut spending and live within a reasonable budget.
Rettick counsels consumers that living and spending within their means today will translate to financial independence as they age. He provides three tips Americans can implement now to help them spend less and avoid harmful debt. "First, stop using your credit cards and start paying with cash. Then, negotiate better credit card rates and pay down debt as quickly as you can and on time each month so you don't get charged extra interest and fees. Finally, stop the impulse buying that can quickly lead to debt. By doing these three things, you can start saving more than you spend, which is more than we can say for the federal government." Rettick offers a complimentary report – "Financial Freedom Wake-Up Call" – that teaches how to save consistently and invest wisely for a secure financial future, available on his website, http://www.ChecksandBalances.TV.
Rettick, the visionary and host of Checks and Balances TV, is an accomplished author, recognized educator, sought-after speaker and advocate for personal finance and "longevity planning" for retirement. He has been featured on several national television programs including NBC's Today, Fox & Friends, Fox Business and more. Rettick also co-authored the book Fiscal Fitness: 8 Steps to Wealth and Health from America's Leaders of Fitness and Finance with the late famed fitness guru Jack LaLanne. Fiscal Fitness is dedicated to teaching Americans how to gain and maintain control of their physical and financial well-being and improve their quality of life, both now and as they age. His second book, All The Rules Have Changed: What You Must Do to Succeed in a New Financial Reality is due out the first quarter of 2013.
ABOUT CHECKS AND BALANCES TV
Checks and Balances TV (CBTV) is America's #1 source for balanced financial advice. Through its weekly news program and interactive website, CBTV provides viewers and users free access to a variety of informative videos and podcasts, downloadable reports, tips, tools and techniques and more to help consumers achieve financial freedom and retirement success. Become a 21st Century Investor, prepare for a Debt Free Retirement and discover what is Financial Fact or Fiction on http://www.ChecksandBalances.TV. The show's host, Matthew J. Rettick, the "Man with the Plan," gives you the truth you need to financially succeed Fridays at 4:00 p.m. EST. Log on, tune in, download from and interact with Checks and Balances TV, where financial truth and balanced advice finally meet.
The founding sponsor of Checks and Balances TV is American Equity Investment Life Insurance Company. To learn more about American Equity, visit http://www.American-Equity.com or call (877) 633-6417.
For more information and to schedule an interview with Matthew J. Rettick of Checks and Balances TV please call Alana Kohl at (702) 685-7450 or (702) 466-4111 or email her at alana(at)advisorpr.com.