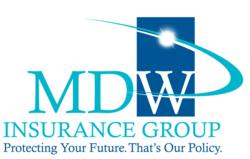 The acquisition of ABP enhances the scope of services MDW provides to our clients and is the next step in our vision to create the most comprehensive and integrated full service, independently owned agency for the advantage of our clients," said Iv
Coral Gables, FLorida (PRWEB) April 16, 2013
MDW Insurance Group has recently acquired American Benefit Partners, Inc., a Boca Raton based employee benefits agency founded by Leslie Carlet. Ms. Carlet has joined MDW as Director of Employee Benefits.
"The addition of Leslie Carlet and her highly experienced team will enable MDW to offer greater resources and a broader platform of services to serve the employee benefits needs of our clients", said Jeff Weiner, Chief Executive Officer of the MDW Insurance Group. "Leslie brings more than 15 years of experience working with national and regional corporations and municipalities. The acquisition also furthers the growth efforts of MDW Insurance Group and expands its locations into South Florida's tri-county area of Dade, Broward and Palm Beach counties."
Through a highly consultative approach, MDW's Employee Benefits Division provides innovative employee benefits programs and customized health and wellness consulting focused on improving health and lowering the cost of healthcare. MDW's employee benefits professionals also assist their clients to effectively navigate the complexities of Health Care Reform and the changing regulatory environment. With this expansion, MDW will be better positioned to provide exceptional service and state of the art expertise to its clients.
"The acquisition of ABP enhances the scope of services MDW already provides to our clients and is the next step in our vision to create the most comprehensive and integrated full service, independently owned agency for the advantage of our clients," said Ivor Bamberger, President of MDW Insurance Group.
About MDW Insurance Group:
Founded in 1979 and headquartered in Coral Gables, Florida, MDW Insurance Group is a full service insurance agency offering a broad range of personal and commercial insurance coverages, and group health and executive benefits from leading insurance carriers. Current clients include public and private corporations operating on local, national and international levels, family-owned businesses, not- for- profits and high net worth individuals. For more information visit http://www.mdwinsurance.com.