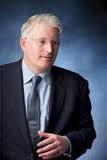 We have to stand up to this Governor and tell him it's not right that the people who need it most, the people who deserve it the most, get this money! This is not only unfair, this is unjust." Said Assemblyman Michael Kearns
Buffalo, NY (PRWEB) May 08, 2013
NBC's affiliate WGRZ in Buffalo highlights Assemblyman Kearns for his outrage in regards to NY Governor Andrew Cuomo cuts in funding for the disabled in New York. Assemblyman Michael P Kearns is proposing a bill that would restore the deep, callous funding cuts to New York's disabled population through the NY OPWDD, Office of People with Developmentally Disabilities . Kearns has been a long time advocate for NYer's that are disabled, crediting his passion to help the most fragile people in NY to his brother, Paul, who is himself, disabled.
In 1962, Governor Nelson Rockefeller visited the newly-opened local Developmental Center. And it was there he met three year old Paul Kearns. Kearn's mother had written the governor, asking that the state open just such a facility for her son, and other developmentally disabled children in Western New York.
And now, NY Governor Andrew Cuomo has cut funding for the disabled in New York by $120 million in his new budget.
During the debate over the budget on the floor of the assembly, Kearns revealed something about his personal life that not to many people knew about.
"This is a very difficult issue for me, I have a brother who was born mentally retarded," said Kearns. "We have to stand up to this governor and tell him it's not right that the people who need it most,(disability funding), the people who want it most, the people who deserve it most get this money! This is not only unfair, this is unjust." Assemblyman Mickey Kearns also said, "It was very emotional. You know you're always told to prepare and I made notes, but it came from my heart. It was emotional and it is emotional today because this is your family member It's really so personal to me and it's really personal to a lot of people because they're scared for the future, and that's the what the state was (supposed to be) there for.
"I know Paulie, if he could be the face of change for people's lives and get that funding then I'm going to do this. It was not an easy decision but I know it was the right decision."
This week Assemblyman Kearns will introduce a humanitarian Bill to once again adequately fund and protect the disabled population in the Empire State.
http://www.wgrz.com/news/article/212978/37/The-Assemblyman-His-Brother-And-Funding-For-The-Disabled-