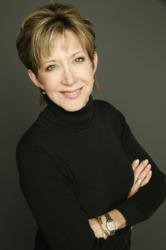 Offer your customers a solution instead of a roadblock.
Houston, TX (PRWEB) May 30, 2013
Walt Disney World is known to many as "The Happiest Place on Earth" but YourDailySuccessTip.com CEO Dayna Steele believes that the source of this happiness comes from the people who work there. Steele has gone so far as to declaring these over thirty thousand people lifetime achievement Rock Stars and explains why in her latest piece for FastCompany.com.
"Customer service is their top priority and it is ingrained in their training," says Steele, an entrepreneur who has authored two books on business success. "Every day I saw multiple employees going out of their way to make sure customers were happy."
Steele cited one example where a child dropped popcorn on the ground and before the child could react, a Disney employee was quickly filling another bag to rush to the child at no additional cost. Most businesses, points out Steele, would have viewed this as an additional expense. Disney views this as an overall customer experience and a small price to pay for customer loyalty.
"I watched one Disney employee turn people away from a reserved area without ever using the word 'no'," says Steele who used this employee as an example on http://www.YourDailySuccessTip.com. "She showed them another place where they could stand and offered them a solution rather than a roadblock."
Steele says often when a business is forced to say "no" to a customer, the business doesn't take the time to find a solution. That solution could mean the difference between a lost customer and a customer for life.
Additionally, Steele acknowledges that it is so much more than training that keeps these rock stars on task. It's the culture at Disney that breeds this happiness.
"Other businesses have thousands of employees but there is always a percentage who are complacent," says Steele. "Those people wouldn't last a day at Disney."
Dayna Steele is the creator of YourDailySuccessTip.com, and author of Rock to the Top: What I Learned About Success from the World's Greatest Rock Stars and 101 Ways to Rock Your World: Everyday Activities for Success Every Day. Follow her on Twitter @daynasteele.