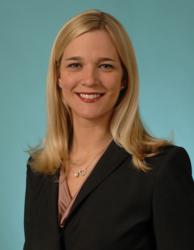 Over 15 years, RSC New England has helped thousands of couples in Rhode Island and Southeastern Massachusetts who are unable to become pregnant due to male and/or female infertility factors.
Providence, Rhode Island (PRWEB) May 31, 2013
The Reproductive Science Center (RSC) of New England has announced the opening of its new location at 148 West River Street, Suite 5A in Providence. RSC New England has provided infertility diagnosis and treatment in Rhode Island for 15 years. Treatment provided by RSC has helped thousands of couples in Rhode Island and Southeastern Massachusetts who are unable to become pregnant due to male and/or female infertility factors. Thousands of babies have been born and dreams of starting a family have been fulfilled.
RSC New England differs from other fertility specialists in its emphasis on helping to build healthy families by continuously improving single embryo transfer protocols to limit the number of multiple gestation births (twins, triplets and more) and increasing singleton births. In fact, according to data from the Centers for Disease Control and the Society for Assisted Reproductive Technologies, for women under 35, RSC New England has the highest average rate of singleton births in Rhode Island (84.2%). RSC New England's singleton birth rates (< 35) are also higher than New Hampshire and greater Boston fertility centers.
RSC New England is the only infertility treatment program in New England to be recognized by the American Society for Reproductive Medicine as a leader in national efforts to perfect single embryo transfers in efforts to increase single baby births resulting from IVF treatment.
Reproductive Endocrinology and Infertility specialist Kerri Luzzo, MD is the chief provider at RSC Providence. She is also a Clinical Instructor in the Department of Family Medicine at Brown University Alpert Medical School in Providence. A member of the clinical staff at Women and Infants Hospital in Providence, Dr. Luzzo also performs fertility related surgical procedures at the hospital.
Dr. Luzzo earned her medical degree at the Medical College of Wisconsin and completed her residency in Obstetrics and Gynecology at Tufts New England Medical Center in Boston, where she served as administrative chief resident. Board certified in Ob/Gyn, Dr. Luzzo's sub-specialist fellowship training in Reproductive Endocrinology and Infertility was earned at Washington University School of Medicine in St Louis. Dr. Luzzo currently acts as an ad hoc reviewer for articles submitted to 'Fertility and Sterility,' a medical journal read worldwide by reproductive endocrinologists.
Reproductive Science Center Providence enables patients to receive the majority of their care close to home. Services available in Rhode Island include consultations with Dr. Luzzo to discuss fertility treatment options including Intrauterine Insemination (IUI), In Vitro Fertilization (IVF), the use of donors eggs, and gestational surrogacy. Diagnostic testing, semen analysis to address the possibility of male factor infertility, ultrasound and phlebotomy are all available at RSC Providence.
RSC New England has been helping people become parents since 1988 and is a member of IntegraMed Fertility, the largest network of infertility treatment centers in the United States.