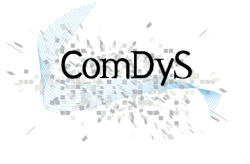 Guidance and training to what works versus what does not in a complex environment is now available.
Rotterdam, The Netherlands (PRWEB) June 12, 2013
ComDyS announces guidance and a series of trainings to overcome root causes of failure in complex environments, including a webinar to gain fundamental knowledge of what works versus what does not.
The nature of the root causes, one of them being the root cause of crippling bureaucracy and overwhelming complexity, demanded an approach that integrates effective techniques, practices and solutions of multiple disciplines. An initial set is now available under the umbrella of Leading in a Complex Environment(TM) and through the following tracks:
1) Organisational Intelligence: Bridging a communication gap between central organizations and the field, in both directions; unlocking enterprise knowledge
2) Constructive Dialogue: Swiftly transforming endless discussions into an agreed and executable solution framework
3) Leadership Coaching: Opening fixed ways of thinking and creating a collaborative culture
4) Effective Techniques: Techniques, practices and solutions for specific challenges in a complex environment
Subject to current situation and interest, managers and experts can start obtaining knowledge and skills from the overall perspective of Leading in a Complex Environment or from any of the tracks. A few questions, available from http://www.comdys.com, guide to the most suited entry point.
Those seeking answers or wanting to join a community of people with similar interests are invited to join LinkedIn group Leading in a Complex Environment, to follow the blog of the same name and to follow @IntelligentOrgs at Twitter.
About ComDyS: At ComDyS we believe in effective solutions to complex challenges. We believe in thinking differently. We believe in effective solutions because we have seen and experienced such solutions again and again. Services are delivered in partnership with De Monchy & Bakker, Connectives and freelancers eager to make a difference.