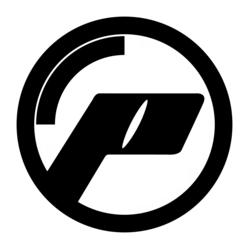 We offer the best locations nationwide, with discounts up to 70%.
Our simple reservation process, discounted rates, guaranteed reservations and hassle free cancellation policy, make airport parking a more pleasant experience for you.
San Diego, CA (PRWEB) June 16, 2013
Airport Parking Connection, in partnership with NextBee, has released their new customer rewards program offering their loyal users great savings and rewards on already discounted airport parking in 53 airport parking regions across the U.S. such as Los Angeles (LAX), Washington D.C. (EWR) & Seattle (SEATAC). The rewards program will award 1 point for every dollar spent as well as for social networking actions such as "Likes" and "+1's" when customers create an account with them. These points are redeemable for well known brands such as the iTunes Store, Amazon, and Starbucks and allow users to redeem as little as 50 points for $5 gift cards as well $10 and $20 options.
"We're proud to be in partnership with NextBee as they assist us in creating even more value for our customers by offering them useful rewards in exchange for their continued loyalty to Airport Parking Connection," says online business manager Ivan Cortes. "As we continue to grow we feel that it's important to give back to our customers whom without, we could have never accomplished the growth and prosperity we have come to know over the years."
The release of Airport Parking Connections rewards program marks their 5th year of business providing customers around the nation with discounted off-site airport parking options to help ease the financial pain of increasing travel fees and rates while demonstrating their ongoing commitment to superior customer service standards.
For more information, visit http://www.airportparkingconnection.com or press inquiries email support(at)airportparkingconnection(dot)com.
NextBee is a word-of-mouth marketing platform which was built by identifying and fitting together those pieces of the technological puzzle which are absolutely essential to the success of promotional campaigns. Today NextBee is the leading marketing promotions platform for businesses with a social–media-savvy audience and the effort is driven by an ever-growing core product development group in Folsom, CA, a sales team in Colorado Springs, CO, and a dedicated account set-up and maintenance team in Kolkata, India.
For more information, visit http://www.nextbee.com.