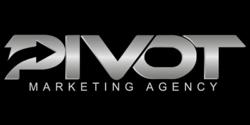 "Our goal for PIVOT is to empower our clients to grow their business by delivering strategic and creative solutions to their marketing needs." - Ben Shapiro, Founder & CEO, PIVOT Marketing Agency
San Francisco, California (PRWEB) June 12, 2013
PIVOT Marketing Agency, a sports marketing agency focusing on an ecosystem of brands, sports properties, and emerging technology companies, today announced the opening of its corporate headquarters in San Francisco, California. PIVOT connects sports properties with potential partners and uncovers new business opportunities for brands to optimize the performance of their sports marketing and sponsorship expenditures in fast-growing markets. By delivering innovative sports marketing programs, the agency focuses on maximizing revenue through strategic sponsorship and partnership initiatives in an industry which PricewaterhouseCoopers predicts will grow nearly 4% a year through 2015 to $145.3 billion.
When advising sports franchises and corporate organizations on their sports marketing strategy, PIVOT identifies and evaluates appropriate opportunities to suit specific business needs, ensuring that the right structures are in place to both maximize and measure business value. Additionally, PIVOT has positioned itself as a hub for future emerging technology companies looking to break into the sports marketing industry. By working alongside the innovative emerging technology field, PIVOT can optimize the delivery, performance and analytics associated with its clients' marketing and sponsorship expenditures.
Founded by CEO Ben Shapiro, who most recently was associated with the Golden State Warriors for twelve years in a variety of executive marketing roles, PIVOT is on the verge of becoming the go-to marketing agency for brands looking to develop new business opportunities through innovative sports marketing channels and sports properties looking to align themselves with innovative premier partners. Currently, PIVOT represents a recognized financial institution, Patelco Credit Union, a contender in this summer's America's Cup, Artemis Racing, an athletic department with rich tradition, University of San Francisco Athletics, facilitates corporate endorsements for MMA Incorporated, and acts as the sales arm of the digital marketing company, Phizzle.
"As a seasoned sports league marketing professional, I've had the opportunity to play a large role in helping major brands spread their messages through new media and into new markets," said Ben Shapiro, CEO of PIVOT. "Our goal for PIVOT is to empower our clients to grow their business by delivering strategic and creative solutions to their marketing needs. At every turn, we are looking to provide our clients the services and solutions they need to drive their businesses and keep their brands thriving in today's marketplace."
###
About PIVOT Marketing Agency
PIVOT Marketing Agency is a sports marketing agency servicing an ecosystem comprised of brands, sports properties, and emerging technology companies. PIVOT aligns brands with effective sports marketing programs, secures sponsorship opportunities for sports properties, and partners with emerging technology providers to optimize the performance of a brand or property's marketing and sponsorship expenditures. By working alongside the brands, properties, and emerging technologies, PIVOT positions itself as an innovative player in the Sports & Entertainment Industry. Our experience and network ensures that we go above and beyond our clients' needs.
PIVOT's current clients include Patelco Credit Union, MMA Inc., Artemis Racing, University of San Francisco Athletics, and digital technology provider Phizzle. For more information, visit us at http://www.PIVOTmarketingagency.com, https://twitter.com/pivotagency, and http://www.facebook.com/PivotMarketingAgency
Media Contact:
Samantha Strauss
PIVOT Marketing Agency
Sam(at)PivotMarketingAgency(dot)com
(415) 735-5452