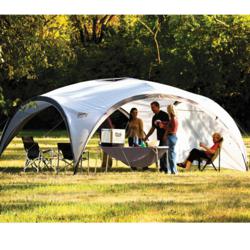 "Despite the average and unpredictable weather, we are seeing more people saving money and staying in Briton". Towsure.com
Sheffield, South Yorkshire (PRWEB UK) 27 June 2013
In recent years the government has increased pressure on efforts to get Britons fitter, healthier and on the move. Campaigns such as 'Change 4 Life', run by the NHS, have focused attention on the nations eating and exercise habits in the hope of raising awareness of the importance of a healthy lifestyle.
Although these projects were slow to start, they appear to have finally gathered momentum as recent consumer reports show a significant increase in the popularity of outdoor activity equipment, such as mountain bikes, camping equipment and hiking apparel.
Towsure.com, one of the UK's leading supplier of outdoor leisure equipment, has reported a steady increase in camping and caravan supplies. Alan Hood, website manager commented: "We see a lot of families looking for a way to get fit and active together. People are really beginning to be enthusiastic for outdoor pursuits, particularly as a means of maintaining a healthy lifestyle."
Towsure offer outdoor activity equipment, mountain bikes, tents, cycles and caravan supplies. The outdoor activities most popular in the UK include hiking, mountain biking and camping, all of which Towsure carry specialised equipment for. Their spokesperson continued to say "We also stock tandem bicycles and we are seeing a lot more interest in them, as people are looking for active pursuits they can enjoy with friends and family." As interest in group outdoor exercise rises it seems these activities are finally becoming more of an integral part of British family life.
With recent piqued interest in outdoor exercise and activities it would appear that government plans to initiate public interest in healthy living may have paid off. Towsure went on to say: "We have definitely seen a difference when speaking to our customers. Many people we speak to are getting involved in outdoor activities for the first time in their lives, and being fit and healthy is one of the primary motivations."
Towsure.com are the United Kingdom's leading towing and outdoor leisure store. They offer high quality marine products, awnings, tents, clothing, cycles and associated accessories.