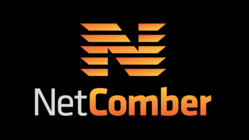 We believe that the internet should be as open and transparent as possible, free flow of information and competitive intelligence is a huge part of the web's continued evolution. With NetComber we've made a giant leap towards achieving this goal.
Sydney, Australia (PRWEB) January 24, 2013
Search engines are fully aware of who really owns what on the internet, until now, these relationships remained hidden to the general public, online marketers and SEOs. NetComber now makes this data available to everyone and the web more transparent in the process. The tool takes into account over 3000 signals like account IDs, backlink profiles and even coding style to calculate the likelihood that sites are owned by the same owner. Webmasters can hide their details through higher privacy settings in whois but NetComber uncovers these hidden relationships as whois data is only one of the many weighted factors taken into account.
The tool provides unique insights for SEOs, affiliates, ad networks, marketers, as well as anyone who wants to keep an eye on the competition. The NetComber team have crawled over 200 million sites, the bulk of the internet.
The user simply enters a domain name and is given back other domains that may be owned by the same people and what attributes the sites have in common, including overall similarity, account IDs, links in common and contact details. It is available via online interface and API.
"We believe that the internet should be as open and transparent as possible, free flow of information and competitive intelligence is a huge part of the web's continued evolution. With NetComber we've made a giant leap towards achieving this goal as our tool exposes entire ownership and link networks, including the sites that webmasters would try to keep hidden." – Andre Weyher, Co-founder of NetComber.com
Worldwide Launch video: http://www.youtube.com/watch?v=kD3_oOQXdPQ
Press contact
Andre Weyher, co-founder, andre(at)netcomber(dot)com
Telephone: 0061 416 678 659
netcomber.com