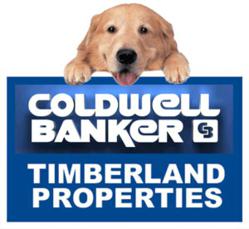 (PRWEB) January 02, 2013
For many people, the New Year represents a chance at a new beginning. This often involves making a few changes in life including, for some, moving to a new home. Whether upgrading to a larger property in a neighboring town or relocating to a new city or state altogether, moving can be a complicated process. Beyond finding a home, there are many factors to consider - employment opportunities, the general feel of the community and, of course, the physical aspects of a move such as packing and changing one's address.
The professionals at Coldwell Banker Timberland Properties recommend the below simple steps for relocating with ease:
1. Begin The Search Online. Finding a home is probably the biggest decision one will make when it comes to relocating. But, thanks to the advancement of the Internet, searching for properties has become more accessible than ever. Utilize free online tools such as those found at http://www.timberlandproperties.com.
2. Conduct Due Diligence. When relocating to an unfamiliar place, it's best to get an advance feel for the lifestyle and personality of the new town. Contact the local municipality or local chamber of commerce. Also check out free online tools such as Coldwell Banker On Location which offers behind-the-scenes looks at towns and neighborhoods, tips and timely news on real estate topics, and video listings of homes for sale.
3. Line Up an "All-Star" Team of Professionals. Now that you've done your homework and have an idea of where you'll be moving, it's time to identify a team of experienced professionals. This will play a key role in making the relocation process as simple and seamless as possible.
Start by interviewing and selecting a real estate agent who understands what you're looking for and is familiar with the area in which you are looking to move. Your local agent might also assist in referring an agent in your new community. A real estate professional will arrange showings when travel is possible and keep track of the properties viewed. He / she should also be able to help indentify suitable lawyers, mortgage lenders, home inspectors, movers and others who play a role in the process. To find the right agent for you, visit http://www.timberlandproperties.com.
4. Safeguard valued items and documents. It's a good idea to keep valuable possessions, such as jewelry or antiques, and important papers such as birth certificates, closing papers and new job contacts, with you throughout the move. Speak with your local real estate agent about homeowner's insurance and whether or not to consider additional insurance from the mover. Also, find out what paperwork (receipts, appraisals, and photos) you might need to file a claim in case of loss.
5. Free Yourself of Excess. An experienced real estate agent can recommend a number of local services to make your move easier. For instance, a local non-profit organization may collect any items that the seller no longer wants in their next home.
6. Relax and Enjoy Your New Home. Remember, relocating to a new area can be an emotional experience. Expect some stress and find productive ways to work it out – participate in community activities, visit the gym, keep a journal, etc. Stay in regular contact with friends and family back home - having a support network to talk to will help make the transition a bit easier on everyone.
Coldwell Banker Timberland Properties, with offices in Margaretville, Delhi and Stamford, is the premier real estate agency of the Catskill Mountains in New York State. Buying and selling land and homes in the New York City watershed area is unique and the 25-plus agents of Coldwell Banker Timberland Properties are trained to help buyers and sellers through this process. For more information about Coldwell Banker Timberland Properties and to preview Upstate New York homes and land offerings, go to http://www.timberlandproperties.com.