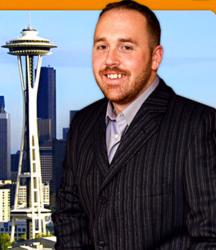 The fact of the matter is that passing up on a home for a minor flaw may be a bad idea.
(PRWEB) January 09, 2013
Jared Fraser, a Seattle real estate professional with Re/Max On The Lake, was happy to sit down with Ben Brashen, the Host of the well known Brashenomics Radio Show. The show has become quite popular for its interviews with the top professionals in varied fields. Ben didn't waste any time getting into today's subject, which was why holding out for the perfect home may be a big mistake.
Ben asked Jared what he thought about everybody always looking for a "turn-key home". Jared responded: "The fact of the matter is that passing up on a home for a minor flaw may be a bad idea. People are often house-hunting for that perfect "turn-key home", you know, ready to move-in." He goes on to say: "I hate to see folks letting a great deal go by because they didn't have any imagination".
Jared explained how homes needing some cosmetic work, or minor repairs are usually a steal.
He pointed out that a person that can afford a $350K home, can buy a home worth $410K, simply by willing to have some work done. "You would be surprised at what a paint job and new flooring can do for an ugly house, while saving the buyer tens of thousands of dollars". Ben asked about the proverbial "handyman special".
Jared Fraser has a lot of experience in this area, and pointed out that these handyman specials usually require more work such as: roofing, flooring, drywall repairs, pool repairs, etc. Very often the kitchen cabinets and counter tops have to be replaced. The more work that needs to be done, the better the price. Some people make a lot of money buying, fixing-up and selling for huge profits. This is called "Flipping" houses.
Jared makes it a point to explain to his clients that they have options. They can either just look for perfect home, or be open minded, and take a look at some homes that might need a paint job and some carpeting. It all depends on the buyer's needs. Some folks just need to move into a place quickly, and don't have the time to mess around with contractors. That's fine, Jared prides himself on customer service, and is driven to satisfy his clients.
For more than a decade Jared has been involved with real estate in the Seattle area. He is sought out for his skills in buying, selling or investing. His clients are always given the best advice on mortgage loan planning, and the best approach so that it will be approved. He fully explains everything about interest rates, and terms of the mortgage, because he believes that a buyer who is well informed will make the best choices.
For more real estate buying advice and tips please visit Jared Fraser's Website or watch the entire interview here: Jared Fraser Talks Handyman Specials