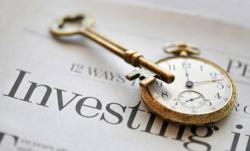 Not only can an 800 number offer all of the aforementioned benefits, but it also has the ability to lend credibility to your business image as well, and provide your customers with an improved customer service experience.
Irvine, CA (PRWEB) January 23, 2013
The Toll free phone number specialists at TollfreeNumber.ORG are suggesting that all who wish to invest in a toll free 800 number do so as soon as possible, given the rising popularity and record breaking lack of supply. To date, the available stock of 800 numbers has plummeted to just 60,000 out of a 10 million total, and TollfreeNumber.ORG is warning that people may not be able to register new 800 numbers in the near future. Some phone companies such as AT&T have already stopped offering 800 numbers through their website. And many well known phone companies including Grasshopper & Ringcentral have been reportedly charging extra for obtaining a coveted 800 phone number.
The delay of the release of 844 numbers by the FCC has played a major role in the depletion of the 800 number supply, and has proved to be a convincing argument as to why business owners should register their toll free numbers in a timely manner. These 844 area code numbers were due to be released by now, but were pushed back to late 2013 or late 2014 by the FCC for undisclosed reasons.
This has led many toll free specialists and experts to estimate that the reserve of available 800 numbers will not be replenished until the release of the 844 numbers. As a result, the supply and demand structure of the toll free industry regarding, 800 numbers, has been significantly impacted, with more and more numbers being requested each month that are no longer available within the stock pool.
The benefits of having an 800 number range from enhanced marketing to improved customer service, making them a historically popular business tool amongst small and large companies alike. However, the ever growing demand for 800 numbers has caused their supply to dwindle to alarming numbers, with the other toll free area codes quickly following suit. Therefore, business owners and entrepreneurs are being urged to purchase their toll free 800 number immediately, in order to ensure that they receive the ideal toll free number for their business and marketing needs. In addition, those that currently own 800 numbers that are not being used have been asked to visit TollfreeNumber.ORG to recycle their unused numbers in order to replenish the supply.
Not only can an 800 number offer all of the aforementioned benefits, but it also has the ability to lend credibility to a business image as well, and provides customers with an improved customer service experience. With an 800 number, customers will have the opportunity to reach a business directly, leading to greater sales, improved customer loyalty and buyer confidence. Thus, having a toll free number is regarded as being a worthwhile investment by toll free experts and business owners alike, in that business goals can be achieved in an affordable and quick way via a toll free 800 number purchased through TollfreeNumber.ORG.
Tollfreenumber.ORG specializes in assisting small businesses by providing low-cost toll-free phone numbers that require no additional hardware and can be routed to any phone. Businesses can use the company's website to search for available custom phone numbers in the 800, 888, 877, 866 or 855 area codes. The company also offers additional business services through its Virtual Telecenter, which provides 24-hour live answering, among other services.
Tollfreenumber.ORG is based in Irvine, Calif., and was founded in 1999. The company serves more than 100,000 customers throughout the United States. For more information on getting a toll-free customized phone number for small business use, contact Tollfreenumber.ORG at 1-800-951-9411, or visit the company's website at http://www.TollfreeNumber.org.
More information can be obtained at the TollfreeNumber.ORG website at http://www.tollfreenumber.org/investing-in-an-800-number-now-is-the-time/.