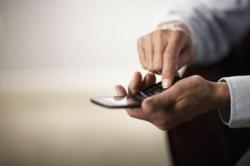 There are a number of speculations as to why toll free number applications have risen in recent years.
Irvine, CA (PRWEB) January 08, 2013
Toll free number usage and registration is on the rise according to trends seen at Tollfreenumber.ORG. Businesses across the United States are turning to TollfreeNumber.ORG to purchase toll free numbers of all prefixes to achieve their business goals and meet their marketing needs.
As a result, Tollfreenumber.ORG is speculating that toll free phone service applications will surge in the upcoming months, especially given that the holiday season is now over and toll free numbers are an ideal way to enhance customer service and reduce product return percentages.
Since the 800 toll free number was first released in 1967, it has been an ideal way to boost business and increase profits for a variety of businesses.
When they were deregulated in 1994 their popularity only rose, leading to a supply of just 1 million out of a 10 million total in 2000. This year, however, those numbers have dropped to a mere 60K, resulting in an all-time low of 800 toll free numbers.
Thus, business owners are flocking to TollfreeNumber.ORG to purchase their ideal toll free number, as reports are stipulating that the supplies of all toll free numbers will not be replenished until the release of the 844 area code in late 2013 or early 2014. The 844 was going to be released by the FCC by now, but was delayed for undisclosed reasons.
There are a number of speculations as to exactly why toll free number applications have risen in recent years. Some experts state that the economy is showing signs of stabilization, prompting customers to make more purchases, and that a toll free number enables companies to receive vital business due to its marketing power.
Others state that it is because companies are beginning to see that having a toll free number enhances customer service, in that it gives customers a personal and direct way of contacting them, and is quite often considered to be a preferred method of contact over website forms or emails. In addition, companies that offer their customers the ability to contact them via a toll free number actually see a 50% decrease in returns when compared to businesses that do not have a toll free number.
For all of these reasons and many more, toll free number applications have surged greatly over the past decade at TollfreeNumber.ORG, and there does not appear to be any signs which indicate that applications for toll free numbers will decrease in the future. As more and more business owners realize the importance of having at toll free number, the stock of toll free numbers will only be depleted further in upcoming months and years.
If you would like more information about this topic, please visit the TollfreeNumber.ORG website at http://www.tollfreenumber.org/toll-free-phone-service-applications-speculated-to-rise/.
You may also visit the website or call 1-800-951-9411 to purchase a toll free number.