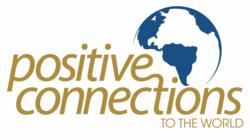 A good thought, a good word, a good deed.
Sacramento, California (PRWEB) January 25, 2013
Positive Connections To The World specializes in helping billions of women and people all over the world positively empower minds by simply remembering to focus on inspirational business card(s) that matter. One of our positive company's goals continues to be building and maintaining positive connections via the viral and the real world.
HOLIDAY SPECIAL - November - December 2012.Those seeking more information about Yvette Kelley's methods or interested in purchasing her book may visit http://www.positiveconnectionstotheworld.com
She held her most successful and positive book event on September 15, 2012. She is a frequent and positive speaker on how to empower people's thoughts easily and effortlessly and is available for interviews.