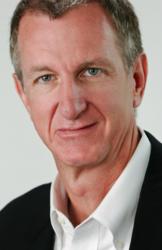 Think of a colony of highly focused, well-coordinated, never-say-die ants that can each carry 50 times its own weight. That's what clients will need in 2013.
Denver, CO (PRWEB) January 03, 2013
What a difference a few years make. No longer is widespread, global economic growth the norm. The Global Village has now solidly become a patchwork quilt of Local Hamlets. Thus, companies are scanning the globe for pockets of opportunity, such as parts of Asia (namely China, Indonesia, India, and, yes, even Myanmar), parts of Latin America (Brazil, Colombia, Mexico and Peru), and Africa. No longer can global companies allow once-strong markets to carry the weaker markets. As such, multinational companies are and will increasingly be pulling back from mature markets and increasingly prospect for gold in emerging markets for growth.
As a result, there are two general areas of opportunities for aggressive, independent agencies: 1) work with multinational, global companies to help them seek out the pockets of gold in the emerging markets in creative, cost-efficient ways, and 2) sniff out the local and regional entrepreneurial companies in the mature markets as they seek to gain a toehold as the multinationals scale back.
With this, branding will take on an increasingly local/regional appeal in order to capture the hearts and minds of local-market consumers. Progressive, independent agencies have a unique advantage because they know and understand their local markets, and thus can make the most of a client's budget - be it multinationals trying to acquire customers and revenue in emerging markets, or start-ups attempting to capture market share in mature markets. But with an increasingly cautious client base, independent agencies will need to have the reach, resources and horsepower to not just get new clients, but to also retain them, while maintaining their inherent passion, flexibility, creativity and collaborative spirit. Think of a colony of highly focused, well-coordinated, never-say-die ants that can each carry 50 times its own weight. That's what clients will need in 2013.
Al Moffatt
President/CEO
Worldwide Partners, Inc.
The World's Largest Network of Independent Agencies
About Worldwide Partners, Inc.
Worldwide Partners, Inc. (WPI) is the world's largest owner-operated advertising and marketing communications network made up of 88 agencies employing 3,900 people in 143 offices located in 54 countries across Asia, Africa, Europe, Latin America, the Middle East and North America. Based in Denver, Colorado USA, WPI is owned by the partner agencies that make up the network. WPI exists to explore and capitalize on global business development opportunities with multinational clients for its partners and to act as a hub that harnesses the creativity, local expertise and resources of the agencies in the partnership and apply them to solve problems for clients on a local, regional and international basis. This allows partners to expand their existing client relationships geographically and to compete effectively for international new business. Clients gain access to best-in-class, entrepreneurially driven agencies steeped in local knowledge in all markets they engage WPI shops. WPI's partner agencies manage $3.4 billion in worldwide advertising expenditures. For more information, visit http://www.worldwidepartners.com.