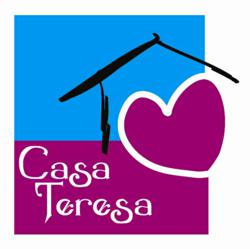 For 35 years, Casa Teresa has been home to over 5,000 women.
Orange County, CA (PRWEB) January 30, 2013
Santoni Investigations has reflected on the successful cases that they have investigated and the results their clients have achieved the previous year as they spend time with family and loved ones during the holidays. Their firm prides itself on providing accurate and timely information to their clients which allow them to mitigate risk and make strategic business decisions. Santoni investigates and protects clients by offering a full suite of investigative services.
They make every effort to make the holiday season joyous for their families, especially young children in their lives. They exchange gifts and the joy and happiness that is shared is unparalleled. The looks on the faces of the young children are priceless and the memories last a lifetime.
Imagine a pregnant woman in her late teens or early twenties. It is very likely abuse is something that is woven into her past; hunger and loneliness are setting in and family is not in the picture. Imagine bringing a baby into that kind world?
Casa Teresa is an organization that takes in young women on a regular basis that have nowhere to turn. These young women have often been abused, are addicted to drugs and alcohol and have been in an out of jail. On top of that they are pregnant and don't have the tools or resources to prepare themselves for bringing a new baby into this world.
The gifts that Casa Teresa provides are priceless and the people that work at and donate to this organization are impacting the lives of young women and their children.
The young mothers to be are provided with top-notch counseling, they learn life-skills, have an opportunity to complete their high school education and are given the opportunity to pursue college. As they move from the parenting house to the other residences that Casa Teresa offers as young mothers get on their feet and take responsibility for their lives. They are also able to build a network of friends that they can rely on and trust.
Santoni Investigations is proud to support an organization that makes a difference in the lives of young women. Their commitment to serve and teach is remarkable.
To see a moving story about how Casa Teresa makes a difference in the lives of young women
For more information about Casa Teresa, Contact:
Lyrissa Roman
Development Coordinator
LRoman (at) casateresa (dot) com
714-538-4860 ext. 28
About Santoni Investigations:
Santoni Investigations is headquartered in Orange County and has offices throughout California and the United States with partners worldwide. Santoni Investigations, founded in 1975, provides professional investigative services for the management of insurance fraud, including surveillance, location of persons, asset identification and process of service nationwide. The background research team offers employment screening, background checks and due diligence investigations. Santoni also provides trademark usage, acquisition, compliance and infringement investigations to brand owners and trademark professionals. The firm specializes in anonymous specimen acquisition for anti-counterfeiting efforts, including documented chain of custody control, and the anonymous negotiation and acquisition of Internet domain names.
info (at) santoniworldwide (dot) com
800.498.1097