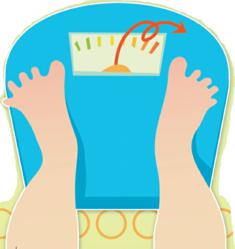 Columbia, SC (PRWEB) January 16, 2013
Dr. J. Marshall Dent insists that, "people have been taught for years that controlling weight begins and ends with the stomach." The misconception about dieting is it's all about creating a better ratio of "calories in versus calories out." The truth is that weight loss occurs in the brain. The balances of many factors play into successful weight loss and maintenance. The balance of sex hormones, including estrogen, testosterone and progesterone, play a vital role. The role of adrenal function is important for adequate carbohydrate metabolism.
For the purpose of this discussion, Dr. J Marshall Dent will focus on the brain neurotransmitters and their effect on weight. The four critical brain chemicals include dopamine, acetylcholine, gamma-aminobutyric acid (GABA) and serotonin. If a person is deficient in any of these brain chemicals, the brain will create certain food cravings that will be very hard to control. The key to losing weight and keeping it off forever is to boost internal chemistry and restore the brain to a more vibrant state. As the brain chemistry is brought into balance, it raises metabolism and burns more calories with every bite. Dr. Dent will focus on dopamine in this article in order to give enough detail to the subject.
For the complete article, please visit view the article entitled "How Brain Chemistry Affects Your Weight" on http://www.synergywellnessandweightloss.com.
About the company:
Synergy Wellness & Weight Loss all came together from combining hormonal expertise with bariatric training. This combination provided the "synergy system" for weight loss. This system utilizes bio-identical hormone balance with metabolic balance, combined with effective diets, to achieve maximum weight loss. Once the patient was hormonally and metabolically balanced, the maintenance of weight was much easier.
The vision is to teach this system to other doctors around the country so they can empower their patients to feel as good as they possibly can.
For more information on this system and J. Marshall Dent, III, M.D., please visit http://www.synergywellnessandweightloss.com.