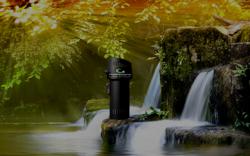 "Our focus areas include energy efficiency, greenhouse gas reduction, waste reduction and recycling, water conservation, design for sustainability, an eco-friendly supply chain, and environmental stewardship."-Raytheon Website
Scottsdale, AZ (PRWEB) January 10, 2013
Aerospace Giant Raytheon has made an initial purchase of the 02 Hurricane as it begins replacing canned air dusters. Raytheon's commitment to green and sustainable products is outlined on the company's website. "Our focus areas include energy efficiency, greenhouse gas reduction, waste reduction and recycling, water conservation, design for sustainability, an eco-friendly supply chain, and environmental stewardship."
02 Hurricane CEO and Founder John Scherer says Raytheon conducted very rigorous testing of the 02 Hurricane prior to purchase.
"In this case, it's most definitely all about Rocket Science,"says Scherer. "Raytheon produces some of the best and most complex defense and aerospace products in the world. Everything they do must meet the highest standards for excellence. They needed a safe and economical alternative for use in maintaining the most delicate electronics, computers and other devices used company-wide. That they chose the 02 Hurricane is most gratifying to our entire team."
Ratheon joins a growing list of companies large and small eliminating canned air because of the significant danger it presents to the environment and employee safety. This plus canned air is simply a very high cost, low efficiency product.
Scherer urges existing canned air users to read the label. "Each can's label is a long list of warnings, potential health hazards and contents which are anything but air." Scherer points out what's really inside are dangerous and explosive gasses and liquids. "Canned air is dangerous, potentially deadly and just a waste of money."
By contrast, the 02 Hurricane cleans using pure air, the air we breathe. It draws in the air, then blasts it out with hurricane force. The unit is rechargeable up to 500 times so you don't throw it away. There are none of the environmental dangers associated with canned air which the EPA classifies as hazardous waste.
"Switching to the 02 Hurricane from canned air accomplishes two things," says Scherer. "It provides you instant sustainability and cost savings. You go green and save green."
The 02 Hurricane is assembled in the USA at its plant in Tucson Arizona with corporate offices located in Scottsdale. The product is gaining a growing list of rave reviews from independent journalists and tech experts.
For more information visit the company's website at http://www.CanlessAir.com.
Media Contact:
Brian Olson
Conversation Starters Public Relations
303-726-4044
brian(dot)olson(at)starttheconversations(dot)com