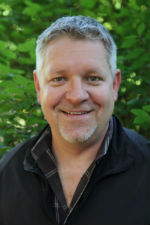 People don't realize how small investment in an organizing & storage system can help tremendously in the selling of a home."
Seattle, Washington (PRWEB) January 10, 2013
Charlie Carter, Partner in HomeBridge Builders, was delighted to stop by the recording studio of the Brashenomics Radio Show. Host Ben Brashen had scheduled a discussion about home organizing, and how it takes many shapes. Ben and Charlie had some general discussion at first, and then Ben asked Charlie which areas are usually the most in need on help.
Charlie explained that Garages are usually the most disorganized, followed by the closets, which then overflow into the other rooms of the house. In extreme cases, he has run into "hoarders", which is quite a shock to walk into. He explained that one can never be prepared for walking through the front door of a normal looking home, to be greeted by clutter to the ceilings, with narrow walkways through the rooms. These people clearly have issues, but can be helped as far as organizing the worthwhile possessions.
Charlie explained: "We have access to all types of Closet and Garage Storage Systems. Everything from low end, to high end with all the bells and whistles. We can turn a cluttered garage into a high tech playground for the guys with all their "boy-toys". He goes on to say: "Bedroom closets can be organized so that the storage space is at least doubled, and can become quite elegant, with a TV that emerges from a free-standing dressing table, and perhaps a small refrigerator for refreshments."
Ben asked Charlie if he had any great tips he would like the radio listeners to hear about. Charlie's ears perked-up, and he did indeed have a winning tip. He said: "Yes Ben, I have a great one. People don't realize that a small investment in an Organizing & Storage System can help tremendously in the selling of a home. Which home do you think shows better, a home full of clutter, or a nicely organized one that the buyer knows they can use to stay organized after they move in?"
Charlie wanted everybody to realize that homes with closet and garage organizers sell faster, and for higher amounts. It is a no-brainer, according to Charlie. If someone is selling a home, and they want to sell it in a reasonable amount of time, and for top dollar, this is the way to go. HomeBridge Builders has the staff and expertise to design and install all types of systems.
After 20-years in the building and contracting business, Charlie Carter is the go-to guy for: Home Additions, Remodeling and even Custom Homes.
Please visit the HomeBridge Builders Website: Home Organizing The Easy Way or watch the entire interview on YouTube here: https://www.youtube.com/watch?v=Aa0FkKMqMu0.
# # #