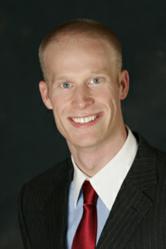 The cake is destroyed, what do you do?
Seattle, Washington (PRWEB) January 11, 2013
Paul Pukis, of Mosaic Insurance Alliance, gave a very informative interview with Ben Brashen, Host of the Brashenomics Radio Show. The subject today was "Wedding Insurance", and Ben had many questions to bring up. This subject is not discussed too often, and Paul made some great points as to why it should be brought up before the wedding, not after some calamity befalls the bride and groom.
Ben asked: "When is a good time to talk about wedding insurance". Paul explained that since the Holiday Season generates about 60% of wedding engagements for the entire year, now is a great time to discuss wedding insurance. It also makes a lot of sense to discuss the combining of policies to save money for the new couple. Very often, one spouse will have a better credit rating, and the policies can be put in their name, and could mean a big savings in premium costs.
Ben brought up the question of whether or not wedding insurance is required anywhere. Paul responded: "If you are having a wedding ceremony and reception anywhere else but home, the venue is going to require proof of at least Liability Coverage". Paul went on to say: "Many people have heard wedding ceremony horror stories, and wedding insurance is growing in popularity".
The interview went into the direction of what could actually be covered as part of wedding insurance? Paul explained how anything can happen, sort of like Murphy's Law; "The wedding cake is on its way to the venue, the delivery guy trips and drops the cake. The cake is destroyed, what do you do? You can have coverage to have a new cake made on an urgent basis. Even if the bride is stood-up at the Alter, there is coverage for that also.
Paul states that the average wedding costs about $27,000.00. He asks whether it makes sense to spend a couple hundred dollars to make sure things are protected. Paul wants the listening audience to know that there is coverage available for things such as: no wedding dress, lost rings, lost deposits, severe weather, ruined photos, called to duty, sudden illness, and the list goes on.
This is what Denise Novak, of Des Moines had to say about working with Paul: "Working with Paul Pukis, and the Mosaic staff, is the easiest thing in the world. Questions are answered and the follow up is thorough and complete. I cannot think of any insurance representatives that are more professional".
Complete information is available on the website: Wedding Insurance Professionals