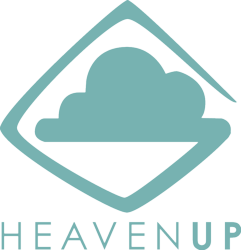 Heavenup, is creating a community within social network!
Los Angeles, CA (PRWEB) January 23, 2013
Heavenup.com, a new faith-based social networking community. It launched to the public on May 1, 2012. The website is receiving national and international organizations, churches and ministries. It has just went through new aesthetic redesign for colors and functionality.
In addition, the site also has a music network with labels and artists such as MercyMe, The Afters, Phillips, Craig & Dean and more. The site has also already received endorsements by The Dove Foundation and support from LeSea Broadcasting and iTickets.com. Through this social network, like-minded men and women over the age of 13 can engage in open conversation about their faith, be encouraged, uplifted and grow in their relationship with each other and God.
The website provides never before connected elements of a social media network including video sharing, streaming music and a HeavenUp store. This is great for social causes and building a community for specific outreach events.
contact: William Landers
email: will(at)heavenup(dot)com