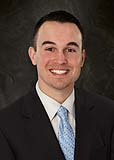 Seattle, Washington (PRWEB) January 24, 2013
Tyler Freed, with Windermere Real Estate, had some valuable information to share with the listening audience at the Brashenomics Radio Show. Ben Brashen, Host of the show, kept the interview lively and interesting throughout, with an emphasis on getting the facts out to everybody.
The guys discussed the opportunities with the FHA Mortgage Program. Right now is a great time in our nation's history to buy a home at the lowest rates in decades. This is an opportunity for any home buyer, and especially for first time home buyers. First time home buyers are always able to take advantage of programs not available to other folks. Tyler brought up the fact that FHA Interest Rates are at about 3-1/4%, and aren't going to be there forever.
Imagine getting a 30-year fixed rate of 3-1/4%. Not too long ago, when Clinton was President, rates went up to about 18%. That was a great time for people to invest in second mortgages. These rates are unprecedented, and coupled with the requirement of as low as 3-1/2% Down Payment, gets people thinking about making a move. The debt to income ratio with FHA is at 55%, which is also an attractive aspect of FHA Loans.
Ben asked Tyler if new buyers can borrow money from family and/or friends to make the down payment, Tyler responded: "In many cases the transaction would not occur if it were not for help from family members. The important thing to keep in mind is the Paper Trail. Every borrowed dollar must be able to be tracked, so that it is very clear where they came from". He goes on to say: "This is where a highly experienced agent will make all the difference in the world. He will be able to keep things on track, and manage the paper trail for the client".
Tyler explained how buyers need to keep in mind the HOA Dues when looking at condos. This is a cost that greatly affects the selling price, and people need to pay strict attention to this part of the deal. Inspections and repairs is another aspect of a deal that can be negotiable. An old house will need repairs, as opposed to new construction, which comes with a Buyers Warranty.
Ben asked Tyler if there was anything else he wanted to share with the listeners. Tyler said: "Customer service, caring and knowledge are three of the most important qualities to have in a professional who is helping you through one of the biggest decisions you will ever make. You are looking for a REALTOR to go the extra mile, I'm that agent."
To get more home buying tips please visit: http://www.burien-rentonhomes.com/