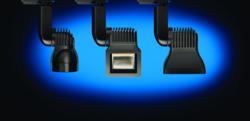 Stony Point, NY (PRWEB) January 15, 2013
Lighting Services Inc introduces the latest in the LumeLEX Series of LED fixtures: LX2060, LX2062, LX2065, and LX2067 Series.
Utilizing the latest generation of Xicato technology with high output Lumen packages, including the new XPM module with an 8 degree beam spread, the uniquely styled, fully die-cast fixtures are designed as the most integrated, thermally efficient fixtures for LED modules up to 2250 lumens. The new line of fixtures include narrow to wide beam spotlights, as well as asymmetrical wall washing and general flood lighting fixture types in both normal and high CRI ranges.
For over 55 years, LSI has been the premier manufacturer of specification grade track, accent, display and LED lighting systems. For more information about Lighting Services Inc, please visit http://www.LightingServicesInc.com.