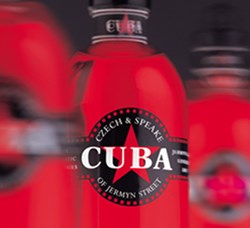 (PRWEB) January 08, 2013
Innovative London purveyor of bathroom ambiance Czech and Speake has formulated a growing range of scents and grooming products since its founding in 1978, a unique pairing of custom bathroom fittings and toilette fragrances recently made available by Toronto on-line retailer Fendrihan to Canadian seekers of the uncommon grooming experience.
What sets Czech and Speake apart from the other businesses on London's famous Jermyn Street is the total bath experience. Unwilling to abandon shaving, cleansing and grooming to the ranks of mundane daily chores, Czech and Speake has crafted products that create a spa-like experience in any man's own bath and dressing area. Well balanced scents relax or invigorate according to the mood of the man who chooses to use them.
Online retailer Fendrihan has made as its mission bringing a refined and elegantly-imagined lifestyle to the men of Canada. The recent addition of Czech and Speake to its catalogue coordinates this journey with fresh and reinterpreted aromatic offerings in shaving and skin care products for today's North American men. The male care products here honor tradition, but give it a new and exciting twist just in keeping with the 21st century.
About Fendrihan:
Fendrihan is a Canadian-based online vendor that supplies elegant gifts for men as well as fine shaving and grooming products from all over the world. With a range of products that is constantly growing and expanding, it is no surprise that Fendrihan has an international following. The Fendrihan compendium also includes fine writing instruments and standout European leather accessories offering the organization and clever convenience demanded and appreciated by their customers.