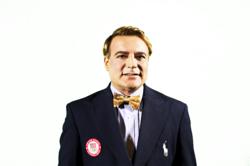 (PRWEB) January 07, 2013
"Pseudo gout is now being treated with regenerative medicine at the Center for Regenerative Medicine," according to A.J. Farshchian MD an orthopedic regenerative practitioner at the center for regenerative medicine.
Calcium Pyrophosphate Dihydrate, commonly called "pseudo gout" or "chondrocalcinosis," will cause soreness and swelling in one or more joints as otherwise healthy cartilage tissues become weakened by these tiny crystal deposits. Inflammation is an exterior skin reaction to the body's immune system attacking these formations.
Formation of CPDC deposits may result from abnormalities in the cartilage cells or connective tissue, and may be an inherited genetic deficiency. Movement of CPPD crystals within joints can cause sudden and severe pain accompanied by reddening of the surrounding skin area, a feeling of warmth and slight to moderate swelling. Unchecked, the deposits will ultimately cause severe pain by destroying the cushioning of cartilage tissue that prevents bones from rubbing directly against each other. A severe condition can lead to total knee replacement.
The key to accurate diagnosis requires a detailed medical history and aspiration of the afflicted joint area to determine if CPDC deposits exist. X-rays may be required to confirm the initial diagnostic procedure.
Blood tests are normally taken to eliminate potential sources for discomfort that may also indicate traditional gout, rheumatoid arthritis or osteoarthritis. Current NIH recommended treatment options:
1. Exercise
2. Medication
3. Rest.
4. Fluid and/or crystal removal.
U.S.A. based physician, Dr. Farshchian, is a medical author, humanitarian, and active republican member. He is best known for coining the term "orthopedic regenerative medicine." Dr. Farshchian is recognized as a leading authority in the new clinical science of regenerative medicine. He is also a Television personality, currently hosting "The Arthritis Show."
The Center for Regenerative Medicine in Miami, Florida concentrates on helping arthritic and injured people to get back to a functional level of life and their activities using non-surgical techniques and Orthopedic medicine. The center's expertise is in treatment of conditions of spine, knees, shoulders and other cartilage damages. They have developed non-surgical and rehabilitation techniques focused on treatment and management of joint pain. Their team includes health professionals organized around a central theme. Their website is http://www.arthritisusa.net