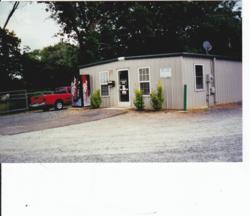 "...We believe there is a market for more climate controlled units and want to meet this need in the community."
Dyersburg, TN (PRWEB) January 02, 2013
Sum Effect Investments of Murfreesboro, TN announces the recent acquisition of All in One Storage, 2797 US Hwy 51 S, Dyersburg, TN 38024 which is being rebranded as Dyersburg Self Storage. The sellers are based in California.
Situated on 2.6 acres of land, it is comprised of 169 drive-up units and 54 temperature controlled units with over 26,000 rentable square feet. Dyersburg Self Storage is a U-Haul affiliated dealer and is located adjacent to the busy thoroughfare US Highway 51 (average daily traffic count over 15,000) in south Dyersburg, Tennessee.
Dyersburg Self Storage has operated at over 90% occupancy for the past three years and according to Beverly DeLong, spokesperson for Sum Effect Investments, "The company plans to build an additional climate controlled building on the property with approximately 9,000 SF. We believe there is a market for more climate controlled units and want to meet this need in the community." In addition, Sum Effect plans to add additional amenities and upgrades.
About Sum Effect Investments
Founded in 2008, Sum Effect Investments seeks strong cash flowing assets with the goal of achieving higher levels of income through improved operations and/or expansion of facilities to meet the needs of the surrounding market.