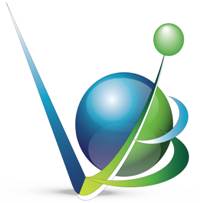 The long-term goal of this collaboration is to develop a one-stop-shop surgical and biomethodology training resource for the laboratory animal, life sciences and veterinary communities.
Winston Salem, North Carolina (PRWEB) January 14, 2013
Wake Forest Innovations has partnered with Veterinary Bioscience Institute (VBI), a leading provider of Internet-based technical and surgical methodology resources, in developing educational materials for veterinary, medical and biomedical personnel and their institutions.
VBI has partnered with Preclinical Translational Services (PTS) a new business unit of Wake Forest Innovations in this endeavor. VBI, located in Harleysville, Pa., translates and modifies validated technologies used in human surgical education and creates more effective training tools for the laboratory animal community. VBI's domestic and international clients include universities, government agencies, and pharmaceutical manufacturers.
Surgeons, PTS personnel, surgical suites, imaging services, and laparoscopic training facilities at the Piedmont Triad Research Park (PTRP) will be featured in instructional videos and other products that will be developed, produced, marketed and distributed by VBI.
In addition to videos, the PTS-VBI collaboration will include online courses, webinars and seminars aimed at clinical and research veterinarians, biomedical research faculty and technicians, as well as instructors and students in pre-veterinary, veterinary and veterinary technician programs. The collaboration will also include hands-on surgical and microsurgical workshops at PTRP for clinical and research veterinarians and human surgeons, biomedical research faculty and technicians.
"We're very pleased to be partnering with VBI on these projects," said H. Vince Mendenhall, D.V.M., Ph.D., director of PTS, and an internationally recognized expert in surgical research. "We consider their interest in working with us as a compliment about what we do and the way we do it. Also, these projects fit right in with the training and education aspects of our mission, along with precise surgical methodology."
The PTS-VBI collaboration allows for:

utilization of PTS's world-class surgical suites, imaging services and laparoscopic training facilities, located at PTRP.
efficient development of high quality surgical and biomethodology education materials, that can be accessed globally, on-demand and continually updated, providing the most current, leading-edge material.
collaborative development of materials by world-renowned surgeons from PTS and VBI, providing more refined and effective procedures that also standardize best practices throughout the global life sciences community.
providing resources for researchers and scientists to initiate and complete studies faster, with fewer non-experimental variables resulting in higher quality data while reducing study costs significantly.
These internet-based training materials

make it significantly easier and more cost effective for research institutions to meet their training and continual education requirements set by the new Guide for the Care and Use of Laboratory Animals in the United States and updated training provisions of the European Union Directive 2010/63/EU.
allow clinical and research veterinarians and veterinary technicians to meet their continuing education requirements, without the added expense and time of travel.
complement veterinary schools surgical training programs which will increase veterinarians' competency level as it has done in human surgical training programs.
reduce the number of animals used in education and research, and help ensure more favorable outcomes when animals are utilized in the process.
"This is a great opportunity for both partners," said Szczepan Baran, V.M.D., M.S., president of Veterinary Bioscience Institute, and an internationally recognized expert in surgical research. "It leverages the complementary strengths and interests of the two institutions and represents an innovative new framework for development of virtual, internet-based and hands-on surgical training and competency assessment, which not only fits with VBI's mission –promoting the three R's; refinement, reduction and replacement of animal models– but it also helps solve the most pressing challenges of access to high quality, precise surgical training within the laboratory animal and life sciences fields."
"This partnership is committed to advancing surgical education and biomethodology training to meet the needs of personnel in the laboratory animal and life sciences fields. The long-term goal of this collaboration is to develop a one-stop-shop surgical and biomethodology training resource for the laboratory animal, life sciences and veterinary communities," said Elizabeth Johnson, chief executive officer of Veterinary Bioscience Institute.
VBI staff will also initiate a monthly seminar series starting January 2013 at the Wake Forest Biotech Place, a state-of-the-art multipurpose biotechnology research and innovation center, presenting topics such as "Using Social Media for Job Hunting and Network Building in the Field of Life Sciences" and "Rodent Laparoscopy: A Significant Refinement for Rodent Abdominal Surgery and Its Application in Models of Neoplastic and Inflammatory Diseases."
One PTS-VBI project has been completed: a demonstration of the proper techniques to be employed in spaying a dog. The demonstration surgery was a success and the animal has since been adopted as a pet.
Media contacts: Paula Faria, pfaria@wakehealth.edu, 336-716-1279; Chad Campbell, chacampb@wakehealth.edu, 336-716-6184 or the main office at 336-716-4587.
Wake Forest Baptist Medical Center (http://www.wakehealth.edu) is a fully integrated academic medical center located in Winston-Salem, North Carolina. The institution comprises the medical education and research components of Wake Forest School of Medicine, the integrated clinical structure and consumer brand Wake Forest Baptist Health, which includes North Carolina Baptist Hospital and Brenner Children's Hospital, the creation and commercialization of research discoveries into products that benefit patients and improve health and wellness, through Wake Forest Innovations, as well as a network of affiliated community-based hospitals, physician practices, outpatient services and other medical facilities. Wake Forest School of Medicine is ranked among the nation's best medical schools and is a leading national research center in fields such as regenerative medicine, cancer, neuroscience, aging, addiction and public health sciences. Wake Forest Baptist's clinical programs have consistently ranked as among the best in the country by U.S.News & World Report for the past 20 years.
The Veterinary Bioscience Institute (VBI) is an innovative company that is changing the future of experimental and veterinary surgical and biomethodology training. VBI provides cost-effective and highly efficient surgical and biomethodology training programs, which meet regulatory and industry
regulations and also fulfill continuing education requirements. VBI does more than just training. We have developed a unique, comprehensive and objective competency assessment program and related scoring system that is an adaptation for the biomedical community of the validated system used in human medicine and surgery. In addition, VBI is the first educator for the biomedical community that successfully utilizes a validated human model for knowledge transfer: online surgical training followed by hands-on training. This method is further enhanced through the use of VBI's objective, surgical competency assessment program. This comprehensive approach results in more competent surgeons, better surgical outcomes, improved animal welfare and better scientific data. While raising the bar on continuing education standards, VBI also focuses on the three R's of reduction, replacement and refinement. VBI is revolutionizing continuing education for the biomedical community. Let us show you how.