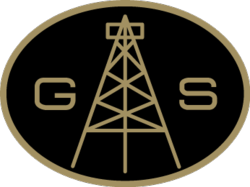 Houston, Texas (PRWEB) January 09, 2013
G.A.S. Unlimited, Inc.'s newest client provides clean, economic solutions focused on energy efficiency and renewable markets. The new contract between the two companies represents several new opportunities for G.A.S. Unlimited and its employees.
Known for designing and manufacturing energy conversion and cooling systems, the client provides its services to a variety of industries including, but not limited to, the following: power generation; direct, commercial, and industrial process cooling; data center/mission critical; and the renewable energy sectors.
When the contract was executed, G.A.S. received 18 new jobs orders. G.A.S. is finalizing its first placements for an Electrical Drafter and an Operations Project Manager while initiating payroll management of a third hire. Nonetheless, G.A.S. has several open positions with the client: Controls Field Engineer; Field Engineer; Production Planner; Project Manager; Sr. Controls Engineer; Fabrication Night Shift Supervisor; Senior Buyer; Engineering Project Manager (RES); Sr. Engineering Project Manager; Manufacturing Engineer; Sr. Cost Accountant; Electrical Engineer; Control Systems Engineer; Mechanical Engineer; Mechanical Designer II; and Mechanical Designer I. For more information on the positions, please see the attached document.
If you are interested in learning about other opportunities visit http://www.gasunlim.com and click on job opportunities or send your resume to jobs[at]gasunlim[dot]com.
Located minutes from downtown Houston, "The Energy Capital of the World," G.A.S. Unlimited, Inc. is a staffing specialist to the Oil and Gas Industry. G.A.S. Unlimited, Inc. was established in 1970 as an Oil and Gas staffing firm serving companies along the Texas Gulf Coast. Since inception, it has grown into a global Staffing Specialist assisting the United States' top Energy companies and professionals. Dedicated to providing the leading EPC and Operating companies with superior staffing services and employment management across the nation and around the world, G.A.S. matches employees with future project opportunities.