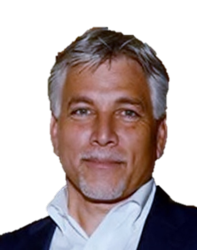 Twenty years from now you will be more disappointed by the things you didn't do than by the ones you did do. So throw off the bowlines. Sail away from the safe harbor. Catch the trade winds in your sails. Explore. Dream. Discover. - Mark Twain
Orlando, FL (PRWEB) January 22, 2013
As a serial entrepreneur with his grass-roots training in LifeScience Alley, the heartland of medical device companies in Minnesota, it's no surprise that Rudy Mazzocchi continues to surface in the national and local headlines. Greatbatch, Inc. (NYSE:GB), a developer and manufacturer of implantable medical technologies for the cardiac, neurology, vascular, and orthopaedic markets, announced that Mazzocchi has been elected to its Board of Directors where he will also serve on the Board's Technology Development & Innovation and Corporate Governance & Nominating Committees.
Another recent article in the prestigious Minneapolis/St. Paul Business Journal highlights his track record in establishing various medical device companies which were later successfully acquired and integrated into multi-billion dollar companies. What might surprise the readers of this business journal is that while building, managing and financing nearly a dozen start-up companies, Mazzocchi also managed to rack up a few literary awards for his latest suspense novel, EQUITY of EVIL. Based on the average Customer Reviews, EQUITY of EVIL is currently ranked the #1 Medical Thriller on Amazon.
Mazzocchi will be the first to emphasize that his primary focus relates to his current "day job" as Chief Executive Officer of ELENZA, Inc.; a venture-backed ophthalmic device company that is developing the world's first electro-active AutoFocal Intraocular Lens for patients affected by cataracts. This proprietary technology is intended to offer the patient an implantable lens that replaces the aging "cloudy" natural lens with a programmable, autofocusing acrylic lens that contains its own rechargeable power source, biosensors and programmable microchips. ELENZA is completing its Swiss-based development efforts and transitioning into a production phase in order to initiate clinical studies for European commercial approval in 2014-2015.
When asked "what's next?", his audience needs to retake their seat. Mazzocchi will tell-a-tale of how the expansive platform of his ELENZA technology has enormous applications not only inside the eye, but for other active implants throughout the body. He'll then jump to a story about another patented idea that is being developed in collaboration at the Florida Institute of Technology (Melbourne, FL); one that was designed to help repair the damaged eyes of his younger brother and thousands of others suffering from the same clinical problem. Mazzocchi will then end with an animated description of his next novel, EQUITY of FEAR, anticipated for release in February of 2013.
Rudy is best known as a medical device and biotechnology entrepreneur, inventor, and angel investor, with a history of starting new technology ventures throughout the U.S. and Europe. He's been privileged to have the opportunity to see the newest innovations in healthcare and work with some of the most brilliant researchers, scientists and physicians in the industry.
Authoring more than 50 patents, he has helped pioneer new companies involved in cardiology, oncology, orthopedics, neurosurgery and even embryonic stem-cell development. Through these efforts, he has become the recipient of many technology and business awards, including the aforementioned Ernst & Young Entrepreneur of the Year in Healthcare and the Businessman of the Year Award.
Combining these experiences and opportunities, with thousands of hours of travel and long evenings in hotel rooms, he found the initiative to start writing a collection of medical thrillers based on true events, now referred to as The EQUITY Series.