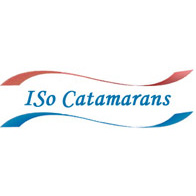 Taking a Greek cruise around some of the most beautiful and breathtaking islands in the world isn't a novel idea. But sailing with us is!
Greek islands (PRWEB UK) 8 January 2013
Sailing in a larger yacht meant stormy seas had barely an effect on guests on ISoCatamarans boat, allowing the popular company to continue with pre-scheduled itineraries and trips as planned.
"Taking a Greek cruise around some of the most beautiful and breathtaking islands in the world isn't a novel idea. But sailing with us is!" said Chris Neophytou, owner and skipper of ISoCatamarans.
"That's because a lot of individuals and groups who charter the ISoKratia have never been to sea on a vessel as large as ours before and they don't realise what a difference in terms of comfort a larger catamaran can offer.
"For instance, our catamaran can handle stormy seas far better, meaning trips don't have to be abandoned or re-scheduled as they do with smaller vessels. And anyway, if the worst came to the worst we have two generators and two engines onboard. This has the double benefit of giving guests peace of mind that their trip will go ahead without fear of delay.
"We also have more head room in our boat – at least six feet – in the cabins and hulls which mean taller individuals don't end up with a sore back from having to bend over all the time. This may seem trivial to you or I but it's the type of thing that sadly can lead to ruining someone's holiday."
But it is not just in terms of head room that ISoKratia's cabins are deemed a winner. The fact they are all en-suite, boast queen-sized beds, have air conditioning and are equipped with computer points, also tend to win guests over. And it they are not convinced by that point, the surround sound movie-style cinema in the saloon usually swings it.
The boat itself has a number of pleasing design features such as granite worktops, expensive oak flooring and pretty light walnut-panelled walls.
Another plus with ISoCatamarans compared to a number of other yacht charter companies, is that the initial price quoted at the point of purchase is the final charge for guests. In other words, there are no 'hidden extras' such as additional costs for towel or dingy hire that guests can occasionally face following a trip on a chartered yacht.
Guests can choose their own routes or take one of the planned itineraries on offer from the company, the most popular of which is a trip between the larger and more popular islands of Mykonos and Santorini.
ISoCatamarans provides yacht charter for families and groups of individuals of up to six adults. Many of the sailings are for holiday purposes or corporate away days.
To find out more of what ISoCatamarans can offer, or to book an advance trip on one of their pre-scheduled itineraries, visit the company website at http://www.isocatamarans.com.