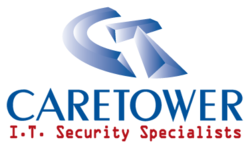 Our ongoing focus is to ensure the highest level of security, risk reduction and value for our customers
London, United Kingdom (PRWEB UK) 10 January 2013
Caretower, a leading European IT Security Systems Integrator, recently completed their seven figure investment program, upgrading and expanding their managed security services suite to include a secure cloud McAfee ePO SaaS solution and firewall management services. This recent Caretower expansion marks the first round of several new product launches to come.
According to a 2011 study conducted by the Ponemon Institute and security vendor Check Point, managing the complexity of IT security operations is currently ranked as the #1 security challenge for organizations of all sizes. Internal IT teams are faced with the challenges of managing both external and internal security breaches, while managing operational costs. According to Gartner analysts, CEOs and business leaders must move from reactive behaviors to offense driven, proactive behaviors when it comes to their IT security.
Faced with this challenging environment, leading organizations are turning to IT specialists firms for management or ongoing maintenance for isolated system components of their entire infrastructure. Outsourcing security management improves an operational team's productivity and efficiency, freeing up professionals to focus on more strategic development tasks, while reducing risk and exposure.
Caretower's IT security professionals partner with organizations with 30 to 100,000 users, offering both remote and on-site options, ultimately designed to work as a natural extension of the business's current team of IT professionals. The Caretower portfolio will organically grow in the coming months to cover all aspects of IT security management including Firewall, SIEM, and Vulnerability Management.
"Our ongoing focus is to ensure the highest level of security, risk reduction and value for our customers," said GEORGE of Caretower's corporate executives.
Caretower have partnered with the best of breed providers in this solution, namely Rackspace and Interoute
For more information about Caretower's suite of IT security solutions, including their new fully managed service options, visit http://www.caretower.com/products/managed-services-outsourcing-in-the-cloud-services