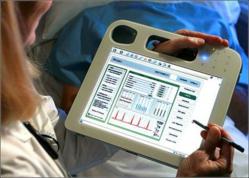 Atlanta, GA (PRWEB) January 15, 2013
Healthcare IT faces more challenges with privacy laws and concerns than most other areas. With the convergence of mobile technologies, cloud computing, virtualization, and clinical analytics, HIT could be the most active area within the IT sector in 2013. Technical training and certifications are essential for job seekers. Here are the five hottest trends for 2013:
1. Mobile Healthcare
The adoption of smartphones and tablets in HIT comes as no surprise. These devices are helping doctors, nurses and other healthcare workers get their jobs done on the move.
2. Cloud Computing and Virtualization
Not only are CIOs faced with growing and updating infrastructure, they also have to find a way to do it while saving money and resources. Virtualization is one of the ways IT professionals in HIT is trying to achieve this goal. It has been becoming more and more common and will likely continue, making IT workers with skills in cloud and virtualization in demand in 2013.
3. Big Data/Clinical Data Analytics
Clinical analytics are a top priority for all providers, and big data is beginning to move from research to mainstream.
4. Patient Portals
People are using technology in more ways than they even realize, why shouldn't healthcare be the same? Patient portals are browser-based gateways though which healthcare providers can engage with patients using EHRs.
5. Data Breach Prevention
Data breaches cost companies hundreds of thousands of dollars as well as credibility and trust. Ninety-six percent of polled healthcare providers have reported a breach in the last two years.
Employers need a way to identify candidates with the right skills to fill these jobs and potential HIT technicians need a way to show employers they have the knowledge and skills required to support the implementation and maintenance of HIT systems in various clinical settings. That is where CED Solutions can help.
CED Solutions is the #1 location for Microsoft Certifications in North America where you can obtain certifications in two weeks or less. CED offers certifications on over 100 programs with an onsite testing center and the largest training facility in North America. For a complete list of courses, visit http://www.cedsolutions.com, email info(at)cedsolutions(dot)com, or call (800) 611-1840