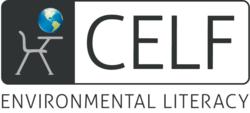 Every child has the right to an education and ensuring safe water for students in schools helps protect their health and enhance their chance for success.
New York, New York (PRWEB) January 30, 2013
The Children's Environmental Literacy Foundation (CELF) (http://www.celfeducation.org) has partnered with Vestergaard Frandsen (VF) to launch the "LifeStraw® "100 Schools" Water Campaign. CELF is a 501(c)(3) charitable organization dedicated to making sustainability education an integral part of every school's curricula and culture. Vestergaard Frandsen manufactures LifeStraw® water filters, which turn even the dirtiest water into safe, clean drinking water.
CELF and VF are encouraging U.S.-based schools and communities to raise money for LifeStraw® water filters which will be donated to provide safe drinking water for students at a minimum of 100 schools in the Western Province of Kenya. Most schools in the Province don't have ready access to safe drinking water.
Lack of safe drinking water is a global health crisis. Each year, 443 million school days are lost due to water-related illness which keeps students from attending school. Every 20 seconds, a child dies from a water-related illness, and more than 783 million people do not have access to an improved water source. Hundreds of millions more use municipal water systems that are poorly maintained and deliver contaminated water.
Students in the U.S. can raise money by initiating a fundraising activity of their choice. CELF will track school donations throughout the two-and-a-half-month campaign. Prizes will be awarded to schools that raise over $500 through April 15th, while supplies last. Awards will be announced online and at CELF-run events around Earth Day.
Community members can donate money as well. Tax-deductible contributions may be made through the Campaign Facebook page or through the CELF website. Organizations and individuals can also support the campaign with matching funds or program prizes.
All donations will go toward the purchase and distribution of LifeStraw® filters in Kenya. Each tax deductible donation of $350, plus matching funds from VF's North American retail partner EarthEasy [dollar-to-dollar for the first $10,000 raised], provides school-based LifeStraw® filtration that will enable 50 students to have clean water for four years. VF will also donate funds to CELF's education mission.
"Through this campaign, students in the U.S. can help Kenyan students live healthier lives and stay in school, while themselves learning to be better global citizens." explained CELF Director of Programs and Operations Patti Bressman.
"Every child has the right to an education and ensuring safe water for students in schools helps protect their health and enhance their chance for success," noted Nicolaj Due, Vestergaard Frandsen's Chief External Relations Officer. "Vestergaard Frandsen is pleased to be partnering with CELF on such a worthwhile cause," he added.
Since 2006, CELF and VF have worked together to create and deliver Education for Sustainability programs for students and teachers in the U.S. Their most recent project together is "Teaching the LifeStraw®: An Educator's Guide," which explores the complexities of water issues and humanitarian design.
For more information visit http://www.facebook.com/Lifestraw100Schools or contact Patti Bressman at (914) 238-4743 or patti@celfeducation.org.
About CELF: The Children's Environmental Literacy Foundation (CELF): Founded in 2003 and based in Chappaqua, NY, CELF was created to promote awareness of the importance of sustainability education and to help schools and school districts make sustainability an ongoing part of education. To achieve this, CELF provides consulting services for schools and school districts, training for teachers and administrators and sustainability education programs for students. A 501(c)3 nonprofit organization, CELF works with all kinds of schools-urban, suburban and rural, public and private. For more information go to: http://www.celfeducation.org.
About Vestergaard Frandsen: Vestergaard Frandsen is a for-profit company dedicated to improving the health of people at the base of the pyramid. Vestergaard Frandsen was founded in Denmark in 1957. Today, it is headquartered in Switzerland and has offices that span five continents. Vestergaard Frandsen is structured around a humanitarian entrepreneurship business model where doing good is good business. This approach supports achievement of the United Nations Millennium Development Goals (MDGs).
Vestergaard Frandsen's game-changing solutions contribute to a healthier, more sustainable planet by fighting diseases such as malaria, HIV/AIDS, diarrheal disease and neglected tropical diseases. The company is the largest global producer of long-lasting insecticidal bed nets. About a half billion PermaNet® bed nets have contributed to the reduction in deaths from malaria by more than one third. The company's award-winning LifeStraw® water filter was named "One of Ten Things that Will Change the Way we Live" by Forbes magazine. The personal version of LifeStraw® has been deployed following almost every major natural disaster since 2005, and the family version is the backbone of the LifeStraw® Carbon for Water™ campaign in Kenya. This is the world's largest privately funded household level water program in the developing world, providing more than 4.5 million Kenyans with sustainable access to clean and safe drinking water. Additional company initiatives targeting the MDGs focus on HIV testing and climate mitigation. For more information, visit http://www.vestergaard-frandsen.com.