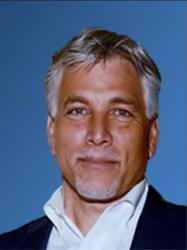 Men are Moved by Two Levers Only: Fear and Self-interest

- Napoleon Bonaparte
Orlando, Florida (PRWEB) January 01, 2013
Since the release of his debut novel, EQUITY of EVIL, author Rudy Mazzocchi has received numerous literary awards including the 2011 Gold Medal eLIT Award for Best Mystery/Suspense/Thriller and the 2012 Global eBook Award for Best Suspense Thriller. This bold new novel has also been nominated for the 2012 International Thriller Writers' Award, 2012 Edgar's Award, 2013 ForeWord Book of the Year Award, and 2013 Eric Hoffer Awards. EQUITY of EVIL is currently ranked the #1 Medical Thriller on Amazon based on average Customer Reviews.
Mazzocchi continues with his disclosure of frightening new medical breakthroughs that are currently being evaluated behind closed laboratory doors; technologies that will require the reader to eventually question how society and our governments might regulate and control them. As in EQUITY of EVIL, the second novel in this trilogy known as The EQUITY Series, reveals how aggressive business leaders push for increased profits and market penetration of a mind-altering technology without thinking through all the possible evil applications that others may strive to exploit.
In EQUITY of FEAR, researchers and scientists in the United States, Russia and Japan compete in a new technological race to control fear and pain in the minds of the world's populace. At first, the race is rooted in purely scientific ambitions, such as that of space travel or in the era of industrial revolution, but it evolves into something much more sinister.
What might governments or powerful organizations pay for the keys to the fear of pain or the fear of death? What limits would prevent them from eliminating anything or anyone standing in the way? How far would they go to control the monopoly over a technology that could subliminally control the human brain, and what power would they have over the lives of billions if successful?
Synopsis of EQUITY of FEAR:
A new technology is designed to help millions of patients to eliminate irrational fears such as of flying, heights, insects that buzz, darkness of night, or even death. Scientist develop a program that successfully re-wires and rehabilitates the brain to restore memories in stroke or Alzheimer's patients, but corporate greed pushes for the pursuit of global commercial applications in a naïve attempt to license the technology to other competing countries. Despite several warnings from Roman Citrano, our leading character from EQUITY of EVIL, and no stranger to the insidious intentions of other forces at work beneath still waters, the overly ambitious corporate executives push forward with their aggressive marketing plan. The target: a huge,Japanes consortium many times the size of their U.S. Company. The licensing attempt takes a dark and rebellious turn in which innocent and trusting people are drawn into a quagmire of international intrigue and ugliness.
Here is yet another dark world where scientists experiment on orphaned children rather than rhesus monkeys, where torture and pain become just another set of data points and lives are discarded for the sake of owning the ability to control how man perceives and processes fear.
Based on true medical discoveries and ongoing clinical research, this second novel in The EQUITY Series touches on the most personal emotion impacting everything man faces on a daily basis. Fear drives us all, whether it is the fear of failure, the fear of being alone or fear of death. Once again, man's predisposition to take control and ownership of the human spirit is at the core of each matter, always for the sake of profit and personal gain. Such is our brutal new world, where fear becomes the equity of evil.
Book Trailer of EQUITY of FEAR: http://www.youtube.com/watch?v=QSzkN5fIleI&feature=channel&list=UL
Mazzocchi's BIO:
Rudy is best known as a medical device and biotechnology entrepreneur, inventor, and angel investor, with a history of starting new technology ventures throughout the U.S. and Europe. He's been privileged to have the opportunity to see the newest innovations in healthcare and work with some of the most brilliant researchers, scientists and physicians in the industry.
Authoring more than 50 patents, he has helped pioneer new companies involved in cardiology, oncology, orthopedics, neurosurgery and even embryonic stem-cell development. Through these efforts, he has become the recipient of many technology and business awards, including the Ernst & Young Entrepreneur of the Year Award in Healthcare and the National Businessman of the Year Award.
Combining these experiences and opportunities, with thousands of hours of travel and long evenings in hotel rooms, he found the initiative to start writing a collection of medical thrillers based on true events, now referred to as The EQUITY Series.