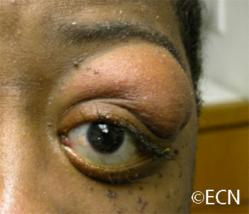 When faced with logic, also listen to your heart for direction and follow the strongest emotion.
McIntosh
Los Angeles, CA (PRWEB) January 21, 2013
Sleep, people usually complain they never have enough or even a good night's sleep. According to http://www.sleepfoundation.org researchers Michael H. Bonnet and Donna L. Arand, "There is strong evidence that sufficient shortening or disturbance of the sleep process compromises mood, performance and alertness and can result in injury or death. In this light, the most common-sense 'do no injury' medical advice would be to avoid sleep deprivation."
The same authority states that even 7 -8 hours of deep sleep is often enough for the body's well-being if it is healthy, unfortunately many people are unknowingly preventing their bodies from allowing even this to occur according to research unearthed by authors Peter and Lynn McIntosh
This new eBook book of facts and interesting observations points out that the human body and brain need to take that time out to relax and re-energize for the next day, hence without good sleep there is a restriction inflicted on maintaining a healthy state of being. The National Sleep Foundation states that the all-important Immune System carries out vital activities during this non physical and mental period to cleanse the body of toxins in the organs, scrub the bacteria and white blood cells from the blood and re-charge the millions of miles of arteries and veins with healthy oxygen carrying blood
If the Immune System has to combat at the same time the bombardment of low level radiation coming from a cell or cordless phone close to the head, then it needs to divert much needed resources to the head and throat to try and set up a defense. This change to the body's normal functions will quite likely introduce interruptions in the sleep pattern and almost certainly prevent the deep Theta State of sleep. The end result – a disrupted night of sleep, and a feeling of tiredness in the morning and lack of attention during the day which can lead to accidents and other consequences.
Chapter 2 in the book describes how both cell and cordless phones when turned on are constantly sending out microwave communications in all directions at certain frequencies looking for a base station or tower. When they locate that source, they ensure the connection is maintained continuously, so that they can intercept any incoming calls instantly. Although the signal strength may not be as large as it can be when two way communications are taking place, the fact that for 6 – 10 hours this device is forever emitting these microwaves close to the brain and nearby organs (eyes, glands and ears), after a period they can cause cellular breakdown and a critical impact on the brain barrier tissue according to Dr George Carlo a world renowned authority on Electro Magnetic Radiation.
The authors have been challenged with statements such as 'I have had this next to my bed for years, yet I do not suffer from migraines or a brain tumor', this may well be true for many, however a number of people, particularly the young with their increased exposure to the well known Electro Magnetic Radiation via phones, tablets and laptops for hours every day, are now suffering from what is called – Electro-sensitivity! If the phone is next to the bed, good sleep for these people, can be very hard to achieve according to Lloyd Burrell of Electricsense.com and not beneficial to long term health for many others.
'A Subtle Addiction -Attacking the Y Generation' deals with many subjects and opens a real can of worms when it comes to the use of all these wonderful new gadgets or devices and the potential harm they can cause users of all ages. It also offers the answers to overcoming the lurking dangers with over 30 great tips on how to avoid excess exposure and protect everyone from damaging their health whilst enjoying these devices. With scores of notable scientists, doctors and even the World Health Organization represented in the book making the same claims, readers will be challenged to find fault in any of the observations.
Peter and Lynn offer a free review of 8 random pages of their new book by going to http://www.asubtleaddiction.com and if purchasing at only $9.98 for downloading this 72 page eBook containing 18 uncensored videos and many photos, it is a small investment that could save a life. It contains many answers to the safe use of these devices at all times.