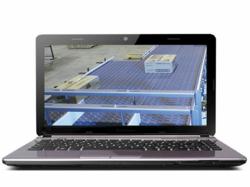 Oshkosh, Wisconsin (PRWEB) January 22, 2013
Nercon Eng. & Mfg., Inc. will host a live webinar on real time conveyor changeover technology, February 7 at 1:00 pm CST. The company designs and engineers automated conveyor systems for food and consumer goods manufacturers and is offering a complimentary 60 minute webinar on increasing efficiencies in multi-SKU packaging conveyor lines.
For high-volume food and consumer goods manufacturers, every minute of change-over down-time can cost thousands of dollars in unproduced product. In high capacity production environments, forward thinking manufacturers look to minimize or eliminate the need for change-over and at the same time plan for system adaptability for product sizes of the future. By popular request and a sequel to Nercon's last webinar on change-over, this webinar explores line layout strategies and conveying solutions that do not require change-over between product sizes.
Recommended attendees are packaging line engineers, plant and operations managers and automation specialists in the food and consumer goods manufacturing industries. The webinar, with video and live Q&A will cover:

Best and worst applications for removing and minimizing change-over
Conveyors and equipment that handle multiple product sizes without change-over
Product handling criteria for no-changeover conveying scenarios
Before and after layout examples of removed or minimized change-over processes
Controls package and logic requirements for fully automated systems
Cost justifications examples and payback calculation comparisons
Webinar: How to Improve Changeover Efficiencies with Conveyor Technology
When: Thursday, August 9th, 1:00pm CST
Registrants will have access to the recorded event for 30 days.
Nercon is a well-known designer, line integrator and manufacturer of packaging and process conveyors and material handling equipment. The company has over 35 years of experience providing engineered conveyor systems to manufacturers of consumer products through North America.