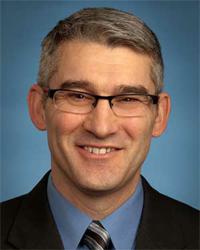 San Francisco, CA (PRWEB) January 03, 2013
Mr. Christian Paulsen of the The Incito Consulting Group will conduct The Lean Leadership Behaviors presentation during the International Production & Processing Expo (IPPE) which will be held January 29-31, 2013 at the Georgian World Conference Center in Atlanta, Georgia. During this energizing event, Mr. Christian Paulsen, a world-leading expert in production and processing, will lead the audience through his inspiring presentation where all attendants will be engaged, inspired and leave with a transformed view of how cultural integration coupled with lean technical skills will help transform their organization.
Upon completion of this presentation participants will understand how these skills obtained through decades with the Toyota Production System are currently utilized within the world of food processing and production.
During these unprecedented times, international organizations understand that they must significantly reduce costs, increase the velocity of production, processing and innovation. In addition, international organizations consistently seek to improve quality while maintaining a customer first culture. This presentation workshop will show how to engage the culture in an effort to transform an organization.
About Christian Paulsen:
An industry veteran with broad international experience, Christian Paulsen is a Senior Business Leader with the Incito Consulting Group. Paulsen brings over 20 years of expertise in driving Lean enterprise transformation for a wide range of Fortune 100 and 500 businesses across the globe. Paulsen is the the co-author of Lean, Green, and Clean, published by Food Processing Magazine (July 2010).
About Incito Consulting Group:
Incito Consulting Group (Incito) is a professional services and business advisory firm that aims to positively impact the economy and society by teaching clients the principles and application of Lean and Six Sigma Enterprise Transformation utilizing insight and inspiration.
For additional information visit http://www.incitoconsultants.com/ and see how Incito works with various organizations to continue a Lean journey towards a TRUE Lean Enterprise through a proven methodology.