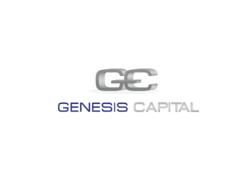 The results of the surveys conducted in the spring and fall of 2012 show a change in attitude about expected market conditions in 2014 – turning from slightly optimistic to slightly pessimistic.
San Francisco, CA (PRWEB) January 08, 2013
Does the pessimistic Minnesota Commercial Real Estate Survey conducted by the University of St. Thomas reflect nationwide sentiment?The recently released Minnesota Commercial Real Estate Survey, a semiannual poll of 50 commercial real estate leaders in Minnesota, shows that the mild optimism regarding the future of commercial real estate held in 2010 and 2011 has turned to mild pessimism in 2012.
Genesis Capital and its clients buy and sell commercial real estate across the U.S., and Genesis keeps a close watch on all markets and investor temperature. Terry Robinson, President of Genesis Capital, had this to say; "Though some commercial real estate markets may be improving and commercial real estate appears to be increasingly attractive to investors, there is still pessimism and uncertainty - in some markets more than others. This survey reflects the uncertainty many do feel. We want to see commercial real estate optimism in 2013 but this is uncertain as of yet."
The Minnesota survey, which has been conducted since 2010 in the spring and fall by the Shenehon Center for Real Estate at the University of St. Thomas' Opus College of Business, has fallen below 50 in the fall of 2012, marking the second consecutive below 50 reading. A score below 50 indicates pessimism, while a score above 50 indicates optimism.
The trend of the index continues to fall. In the spring of 2011 the index was at 56, by the spring of 2012 it had fallen to pessimistic territory at 49, and this latest fall 2012 survey has the index at 47.
"Our surveys conducted in 2010 and early 2011 indicated some mild optimism on the part of the panel with expectations of improving market conditions in 2012 and early 2013," said Herb Tousley, director of real estate programs at the university. "Market conditions over the past year have demonstrated some improvement in most areas of commercial real estate, which is consistent with those earlier survey results. The results of the surveys conducted in the spring and fall of 2012 show a change in attitude about expected market conditions in 2014 – turning from slightly optimistic to slightly pessimistic," he said. "We will know in about 18 months if the survey respondents' change in enthusiasm was well-founded."
In general, the survey responses showed a general concern with the uncertainty of economic conditions in the U.S. over the coming two years. Also of note was the feeling that lenders and investors will continue to be very selective in evaluating potential deals and offering financing for properties. A large majority of those who responded to this question said that their outlook had been negatively influenced by the election results. Not a single respondent to this question was optimistic regarding the current environment for commercial real estate.
What about other markets or nationwide general sentiment from other surveys? The recent NREI / Marcus & Millichap Investor Sentiment Survey showed an increase in optimism. The latest survey results were reported at the end of November 2012 and marked the highest level the index has achieved since the survey first began in 2004. The Investment Sentiment Index covers views by investors on areas such as improving occupancies, rising property values and plans to increase commercial real estate holdings.
The PriceWaterhouseCooper results also showed a growing optimism nationwide. According to survey participants, despite a slower-than-normal real estate recovery track, U.S. property sectors and markets will register noticeably better prospects as compared with last year. However, the Real Estate Roundtable survey reported that commercial real estate executives are hesitant and uncertain over the national elections, domestic economic policies and challenges.
About Genesis Capital
Genesis is a dynamic nationwide network of seasoned commercial real estate and financial professionals that believe in the potential of today's market. Our members source assets directly from Banks, Servicers, Lenders and Private Clients. The members of Genesis have participated in commercial real estate transactions totaling nearly $7 billion.