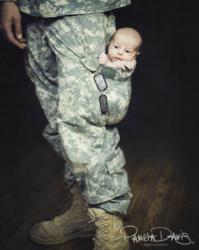 This is a great program that allows thousands of local businesses throughout North America an opportunity to support military families and veterans in need.
Los Angeles, CA (PRWEB) January 05, 2013
USA Cares exists to help bear the burdens of service by providing post-9/11 military families with financial and advocacy support in their time of need. To date, they have responded to over 40,000 requests for assistance, given approximately $10,000,000 worth of grants, saved over 4,500 military homes from foreclosure and kept an estimated 6,000 children from becoming homeless.
USA Cares works directly with service members and military families who need emergency assistance like buying food, keeping their lights on, paying their rent or even finding a job, which is crucial, as the unemployment rate among veterans age 20-24 years old is almost triple the national average. USA Cares "grants" assistance. In other words, they don't pay the service member; they directly pay the vendor.
The NALA's charity program is a free program for both national and local charities. They support partnered charities in several different ways: through education, social media, fundraising and awareness campaigns, and press. The program began as a unique way to continue the long and proud tradition of local businesses supporting their local communities. They give their members a turnkey approach and opportunity to align with great causes and help to make the world a better place.
"On behalf of USA Cares and its Board of Directors, I am thrilled and thank you for this opportunity to be featured in NALA's 2013 charity program. This is a great program that allows thousands of local businesses throughout North America an opportunity to support military families and veterans in need", Peter Giusti, President, USA Cares
VP of Operations, Jeff Velis said, "The NALA is looking forward to this partnership with USA Cares in 2013 and is committed to bringing awareness to this very worthy cause." This is a non-profit that keeps the lights on, the car in the driveway and food on the table for military families nationwide. Less than 1% of Americans are protecting the other 99% of us and it is time to show support. Adopt USA Cares as your charity of choice and show them how grateful you are for their sacrifice. To learn more about how you can help, please visit USA Cares website or the NALA's charity program page.
About the NALA™
The NALA, a small business association, is for local business owners offering new online advertising & marketing tools, great business benefits, education and money-saving programs, as well as a charity program. The NALA has created a strong emphasis on partnering with charities, by giving their members the ability to participate in non-profit drives all year.
About USA Cares, Inc.
USA Cares began in 2003 as a grassroots effort of citizens from the Louisville, KY regional community who saw the struggles faced by their area's returning service members. As these citizens placed greater energy into their efforts, public awareness and interest grew. That interest and determination flourished into USA Cares, Inc. USA Cares takes a holistic approach to providing support to our Military, through four core programs: Combat Injured, Jobs Assistance, Emergency Assistance and Housing Assistance.
PR Contact: Tiffani Tendell
805.650.6121 x361
ttendell(at)starkartthenala(dot)com