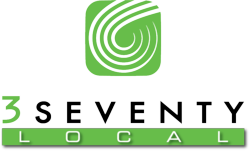 Austin, Texas (PRWEB) January 09, 2013
3Seventy, a leading provider of mobile technology solutions, has made it possible for small to medium sized businesses to enjoy enterprise-like mobile websites and text messaging at an affordable price. The newest platform, 3Seventy Local, allows businesses to cost effectively design, deploy and analyze mobile campaigns using Text Messaging and Mobile Websites. Many small businesses including Nappy Shoppe, Underwear, Restaurant Freedom, ShakeWell and Pombra Dental have taken advantage of these affordable solutions in their own unique ways.
Restaurant Freedom
The professional restaurant management company in Austin, Texas has built mobile websites for 4 restaurant concepts (Austin Java, Uncle Billy's Brew and Que, Little Woodrow's and Ski Shores) using the 3Seventy Local platform, and will soon be using text messaging. Each mobile website features menus, daily specials, a location finder, and special events. Check out their mobile websites on your phone now: http://www.austinjava.com, http://www.unclebillys.com, http://www.littlewoodrows.com and http://www.skishoresaustin.com.
Underwear
"Moving to mobile communication with our customers has been a seamless process" says Underwear owner Jennifer Sayroo. "It has made promotions almost effortless. We now have the ability to send discounts or giveaways to our customer's fingertips and see immediate results. The best part is always having all your discounts in one place and not needing to print them." Text UNDIES to 370370 to receive special offers.
Pombra Dental
This dental practice in San Bruno, California is using the 3Seventy Local mobile website template to host information about their procedures, collect appointment requests and link to helpful videos on YouTube. Go to http://www.drpombra.com on your phone now to learn more.
ShakeWell Creative
This full service creative agency based in Austin, Texas has recently added mobile solutions to their client offerings. By licensing the Local platform, ShakeWell clients now have the ability to integrate text message campaigns and mobile websites into their marketing plan.
Nappy Shoppe
A unique baby store in the Dallas/Fort Worth area is using the 3Seventy Local platform for text message alerts to customers about special events, sales and classes. Text CLOTHDIAPER to 370370 for a free sample, and to receive specials and alerts.
3Seventy Local continues to attract small businesses and license the technology platform to associations, direct mail, media and advertising agencies all in need of cost-effective mobile solutions. Whether they are looking for a simple way to quickly build and launch a mobile website or easily send text messages to customers, this new platform is perfect for any local business to increase revenue and awareness. To learn more about this small business platform visit http://www.3seventylocal.com.
About 3Seventy
3Seventy is a leading provider of mobile marketing solutions. 3Seventy's award-winning solutions allow clients to interact with their consumers by mobile channel of choice all within one easy-to-use platform. With an advanced portal, mobile campaigns can be quickly designed, customized and changed, while effectiveness can be instantly measured with detailed real-time reporting. The company's highly scalable, cloud-based technology enables companies to:

Rapidly design, deploy and analyze mobile engagement solutions using SMS/MMS, mobile websites and application development
Engage customers with real-time product info, coupons, sweepstakes, reward programs and surveys
Create mobile programs that achieve measurable, high ROI results
3Seventy works with leading companies such as AMF Bowling Centers, Hewlett-Packard, Pepsi, Caribou Coffee, Special Olympics, AT&T, Nestle, A&W along with many software integration partners, advertising agencies and media partners. For more information about 3Seventy, please visit http://www.3seventy.com.