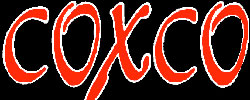 Richardson, TX (PRWEB) January 01, 2013
Coxco Roofing, an award-winning roofing company in Richardson, Texas, recently announced that it is now a GAF certified roofing contractor. To become a GAF factory-certified roofing contractor, Coxco Roofing had to show that they are fully licensed in Texas to perform roofing work, are adequately insured, have a proven reputation for providing quality roofing services throughout the community, and are committed to ongoing professional training to ensure quality roofing installation. Because of GAF's stringent standards, only the top 3% of all roofing contractors have qualified as Master Elite contractors.
Coxco Roofing uses the Weather Stopper 5-Part Roofing System to provide homeowners with a roof that uses high quality materials, has proven performance in thousands of installations and carries the best warranty in the industry. The Weather Stopper Roofing System's components are designed to work together to offer superior, long-term protection.
"As a GAF certified roofing company, we can offer a lifetime shingle for your home," said John Cox, owner of Coxco Roofing. "We use the best materials installed by experienced crews to guarantee your home or business from the elements."
For over 32 years, Coxco Roofing has provided superior customer service in the home remodeling and roofing industry and is committed to providing the same quality roofing services that helped it win BBB accreditation and an Angie's List Award. Coxco Roofing offers a variety of roofing services, including new roof construction, hail damage and storm damage, roof repair, roof replacement, roof inspections and more. For complete information about all Coxco Roofing products and services, visit their website at http://www.hailhurts.com or call (972) 437-5697.
About the company:
Coxco uses only the best materials installed by experienced crews to guarantee your home from the elements. Coxco welcome insurance, and have staff to accommodate your schedule for simple repairs up to complete replacements. Coxco has an A+ rating with the Better Business Bureau, and is fully insured. For more information, please visit their website at http://www.hailhurtsdfw.com.